Having a young technology-aware workforce and having someone responsible for managing digital transformation is critical to be a winner in the future.
Organizations involved in building and maintaining assets are starting to go through the biggest technological transformation they have ever seen. The changes brought on by this transformation are going to transform the industry and the companies who embrace these changes will be the winners over the next decade and beyond. Of course, the ones that are too slow to act will suffer or be replaced by new technologically-aware organizations entering the market.
What does digital transformation mean?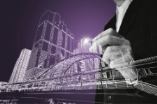 There are many new technologies impacting the industry such as building information modeling (BIM), 4D constructions scheduling, the internet of things (IoT), robotics and automation, 3D printing, laser scanning, artificial intelligence (AI), virtual reality, drones, mobile technology and more.
Today, these technologies are only just starting to be used in the construction, infrastructure and asset lifecycle industries. Digital transformation is all about exploiting these technologies to build and maintain assets in a smarter way. In short, it is about simultaneously driving down costs and time reduction while increasing the quality, reliability and performance of an asset through its life.
BIM has increased its pace over the last few years, fueled in some countries, by government programs. The reason for this is quite simple. Governments have less money to spend since the financial crisis and they need to build assets faster and at a lower cost.
It is about reducing the total cost of an asset through its life, often referred to as TOTEX: TOTEX = CAPEX+OPEX
Assets must now be designed to be maintained. Designers must now think about how the asset will be maintained, how a maintenance engineer will gain access to the asset and how to minimize disruption to the asset while it is in operation. They must also think about embedding sensors in all aspects of the asset, not just mechanical and electrical assets, but structural asset areas as well. They will have to engage with the asset management community to understand how they plan to manage the maintenance program.
Virtual Reality
Virtual reality will be used to simulate the impact of the design and to validate the design from a client and supply chain perspective. The maintenance program will be driven by predictive maintenance methods with smart analytics of the asset's condition based on thousands of sensors.
The Internet of Things
The internet of things will be used to send information from the asset to give real-time information about the asset's condition, operating performance, location, etc.
Drones
Drones will be used to carry out inspections and provide information about plant and equipment progress, position, condition, etc.
Mobile Technology
Mobile technology will be used to record all aspects of site work including time, progress, snagging, plant and equipment usage, material consumption, health and safety incidents, etc.
Laser Scanning
Laser scanning will be used for many applications including populating asset data into a BIM model.
Methods of physical construction will change due to the increased use of modular off-site manufacturing and 3D printing, transforming the construction process.
What steps do we need to take to be one of these winning companies?
It is easy to think this is not going to affect what we do but there is a huge risk if you sit back and watch. Suddenly you'll find others who have acted and new companies will enter the market who are now attacking your business segment with a leaner more modern set of business processes and solutions.
So what do we need to do?
We need to implement a digital transformation strategy.
What we need to do depends on what type of services, segments of the market you are involved in and the status of your business processes and systems.
There are two main areas that need to be reviewed:
Your company's internal project and asset lifecycle business processes and systems
Customer-facing technology opportunities and threats
Many organizations involved in the project and asset lifecycle are running their companies using traditional, document-driven business processes that are supported by old or non-integrated legacy software (basically running their business in Excel). If this is where you are, then the need to implement a new set of world-class business processes and integrated business software is an essential step for providing the framework to:
allow the business to adapt and change quickly to a rapidly changing business landscape (you need to become agile),
improve operational efficiency to remain competitive,
and provide a solid foundation for plugging in new technologies (e.g. the BIM model data needs to be integrated into all the project process including tendering, estimating, engineering, procurement , manufacturing, construction, installation and commissioning, project cost control, asset handover and ongoing operation and maintenance).
The impact of all these new technologies on the services you offer your clients must be analyzed. Investment plans must be put in place to implement the technology to give you a competitive edge over your competition and to satisfy your client's expectations (e.g. Use of 3D printing in the construction phase).
In summary, the technology impact on the industry is going to be huge and the need to invest is clear. Having a young technology-aware workforce and having someone responsible for managing digital transformation is critical to be a winner in the future.
---
Do you have questions or comments about digital transformation?
We'd love to hear them so please leave us a message below.
Follow us on social media for the latest blog posts, industry and IFS news!