Part of our Omnichannel ITSM series.
Good service desk strategy doesn't happen by accident. You need to think about how you are going to interact with customers, how you will structure teams, which processes you need to establish, and how these processes will flow as value chains across teams. All of these aspects are part of a service desk "system", but they must all be oriented to support frictionless delivery of value to IT customers (See ITIL 4: Focus on Value).
How do you create a simple interface between your service desk and the people in your organization? Taking a joined-up, digital-driven approach is essential to delivering the modern, omnichannel service desk experience that IT customers expect.
1. What Sort of Experience are Your IT Customers Looking For?
Your service desk strategy has to work for your customers. It's not just about making life simple for your IT guys, or reducing operational costs. The #1 priority here is to provide better support for employees; to help them be more productive.
To do so, you will need to understand their expectations. How they want to be able to interact with you. To give them the right thing, first you need to understand what the right thing looks like.
Understanding what the IT experience needs to look like is the #1 factor you need to consider when thinking about service desk strategy because if you deliver the wrong experience, all of that time and money invested in building that experience will be wasted. For example, if your service desk portal is clunky and difficult to use, your IT customers might try it out, but then they'll go back to what they did before.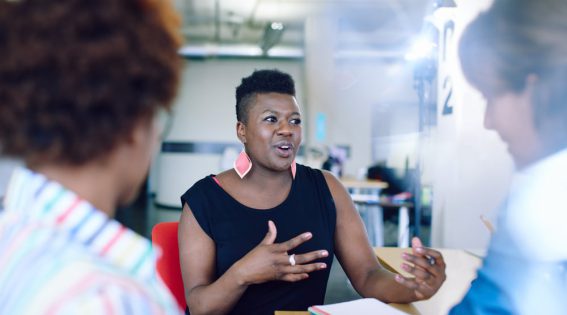 Ask them what they want. Often, they can show you examples of what they like to see in their consumer lives. This allows you to get a clear, validated understanding of expectations (and thus the user experience requirements)—before you spend a single penny on technology and implementation. Asking reduces risk.
2. How Hard are You Making Your Customers Work to get Help?
The most common user expectation is for a simple, single point of contact experience when they help; the classic "one stop shop". This isn't a new idea, but some organizations still struggle to present a single face to customers—particularly where a series of mergers and acquisitions have created a fragmented landscape of service desk teams covering different functions or business units.
---
READ NEXT: What is the ITIL 4 Service Value System?
---
Despite the difficulties for IT, IT customers want one phone number, one email address, one web portal URL, one mobile app (depending on which one is the most convenient and relevant to them right now). You'll never hear an IT customer say "Give me numbers for the Network, Server, Application, and Database teams and I'll sort any issue directly with them" or "I want to see different portals and numbers for IT, HR, and Facilities". They want simplicity, and presenting them with a single point of contact is a key attribute of a simple service desk experience.
Knowing where to get help is one of the single largest factors influencing the quality of the user experience. How the experience starts sets the tone. If a customer has to spend time looking for where to get help, that's a fail. Consider customer effort—how much work they need to put in to get what they need. If they have to spend time searching, have to call the service desk for updates, or have to wait while their issue is bounced around from one service desk team to another, that's a fail. Don't force them to think too hard about support. That's the service desk's job.
The challenge here is to create a single point of contact in an omnichannel world: One service desk but with many ways to interact—phone, walk-up, email, web, mobile, social media, or enterprise collaboration tools. So, the service desk needs to be a single point of control across all of these channels, with 360-degree visibility of all customer touches. It must be able to tie all these channels together to present a seamless omnichannel experience to the IT customer (and a seamless view of the customer for IT).
3. Where Does Technology Fit in?
An omnichannel service desk requires an omnichannel ITSM platform. Digital transformation of the consumer experience has triggered a need for digital transformation of the service desk experience, so technology is an essential part of the solution.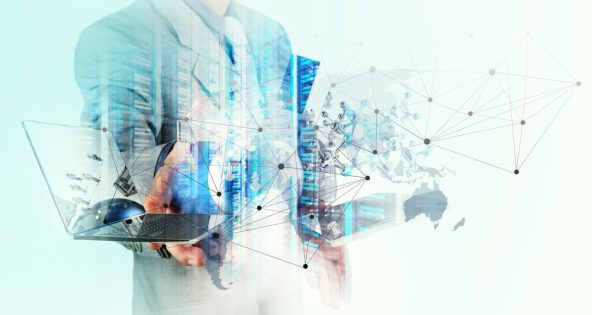 There are two top-level issues to consider here:
What you need the technology to do (which channels you need to manage)
How you access the technology (cloud ITSM versus on-premise)
Only a modern ITSM platform supports multichannel/ omnichannel interaction with IT customers out-of-the-box, as a single cloud application. Some legacy products have channel bolt-ons, but the lack of native channel coverage in a purpose-built app can make it very difficult to create the connected customer experience you need.
With regard to how you access the technology: You would need to have a compelling reason to consider an on-premise deployment versus the simplicity of the cloud. Even government agencies are now routinely embracing a cloud-first strategy because of the opportunities for greater agility and reduced cost.
ITSM Implementation isn't the same as it used to be in the 1990s-2010s. Omnichannel service desk platforms like our assyst product are available in the cloud and can be quickly set up with codeless drag-and-drop features—cutting setup time down from months to days.
More About Omnichannel ITSM