Service is part of an $18 billion massive global industry where technology is the spark and people are the glue.  We are the customer experience economy with data the next currency, but it is what people spend on services that drive our economies.  And it is the consumers who are increasingly demanding more – and we are delivering it.  Computers are to our age what fire was to Stone Age humans.
A couple years ago, Forrester Research deemed this decade as "The Age of the Customer". The idea was simple—Customers have more buying power, and to keep and attract new ones, organizations need to have an obsessive focus on those customers. I love that service captures the balance between technology and the customer in a somewhat unique way: Service is the act of maintaining machines and robots, and, by doing so, delighting people.
As this decade comes to a close, the need for customer centricity is as pressing as ever, but is it just technology that powers customer obsession?  We want services that span all aspects of our daily life – and we want them to be sensational!
Think for a minute about the power of that statement. Yes, we have technology all around us. We are maintaining and servicing technology, and we are using technology to make the act of service more effective as well. But neither of these pieces of technology, in and of themselves, are what delights customers. They are tools utilized by technicians and frontline staff, as well as countless individual contributors across the organization.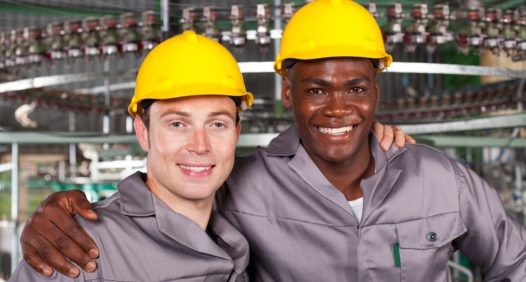 It is in the smiles, kind words, and hard work of those people that technology transcends itself and becomes a tool to create transformative experiences for the customer.  This is way artificial intelligence will continue to drive automation, predictive insights and faster decision making, but it won't substitute for the high value work that only people can do.  We are going through a digital upgrade – yes – but it is still consumers who pay the bills.   We as consumers want new products and services, and we want technology with the human touch to underpin them.
Organizations have an obligation to focus on their customers, certainly, but just as important to the success of a business is the welfare and empowerment of your employees. The spark that creates innovation, excitement in your brand, customers and employees doesn't come only from flashy new gadgets and predictive insights.  It comes from a team of superstar technicians, admins, and back-of-house staff who believe that service is about people even if machines and equipment is what gets serviced.
With that in mind, there are two things that you can do to match technology with people:
Make Any New Technology Part of your Workforce DNA
This is super important and requires a cultural shift in the way you and your employees even think about software implementation. Educate your people and add also skills training.  Make new tools an event at your company; Pilot them with a diverse set of people at your organization, and make those pilots your advocates. The early adopters shouldn't all be the best employees or the most tenured employees. Create a diverse microcosm of your business, make those people ambassadors of these new technologies (and integral to your choice of those technologies), and make them player-coaches. With each new initiative deployment, rinse and repeat with a new group of employees.
Choose a Technology that Compliments and Empowers your Employees
You shouldn't be doing any of this in a vacuum, either! Good technology is tested not just on the integrity of the tools themselves, but on the strength of relationship with that partner. Choose an advocate, not just a vendor, who uniquely understands your business and the change management that needs to be enacted to take advantage of your amazing talent to their fullest potential.  Measure the digital transformation in your business by the productivity and empowerment it gives to your customers and your employees.
These are just a few things that you, as a leader, can do to take The Age of the Customer into the 2020's and transform it into The Age of Your People. It's time to recognize, empower, and deliver solutions to all of the people who interact with your technology on both ends of the spectrum. If you're interested in learning more, I'd love to hear from you!
How are you reinforcing the glue binding your employees and your customers to your brand or company and how are you keeping technology the spark lighting the way to the superior products and services that we all want?
Do you have questions or comments?
We'd love to hear them so please leave us a message below.
Follow us on social media for the latest blog posts, industry and IFS news!