For 130 years, the TDC Group has been delivering innovative communications solutions that link Danes more closely together. Brands in TDC Group include YouSee, Telmore, Fullrate, Blockbuster, Dansk Kabel TV, CubeIO, Get and TDC Erhverv. TDC Group is working toward a vision it refers to as 'Digital Denmark,' in which the company is committed countrywide connectivity and digitally educating citizens with the ambition to become the leading infrastructure operator and the best service provider.
To accomplish these objectives, TDC recognizes the need to invest in digital transformation – both in technologies themselves as well as new digital skill sets that will lead the company forward. In the company's 2018 Annual Report, CEO and President Allison Kirkby says, "TDC Group is committed to investing in building the infrastructure and assets that will provide us with sustainable, long-term competitive advantages."
As with many other industries and across many parts of the world, one of the major challenges for TDC is qualified talent to lead this charge. The company knows that its digital transformation requires the recruitment of more employees with digital competencies, yet there is a threatening lack of these profiles in the Danish labor market. In an effort to alleviate this problem, TDC co-founded Digital Dogme. The company is working to upskill its employees with the digital competences needed for the future as well as attracting new talent.
A Focus On Field Service
Modernizing its field operations has been an important aspect of TDC's digital transformation efforts. The company employs a field force of 1,000 technicians with 45 highly skilled and incredibly knowledgeable dispatchers that schedule more than 1 million tasks per year. "For an operation of our size and complexity, relying on a team of highly specialized dispatchers puts us in a very vulnerable position," says Mads Frølich, Product Owner at TDC. "This fact, along with our need to be more efficient and to be able to accommodate mounting customer pressures, led us to the deployment of IFS Field Service Management."
During its solution evaluation process, TDC focused of course on value but also on finding a company that it felt was equipped to meet its demands. IFS appealed to TDC based on the FSM solution functionality, but also based on the company's stability and reputation for being customer-centric. "We set our expectations high," says Markussen. "We needed a partner that would embrace that."
With its solution selected, TDC began configuration and integration which included a thorough process review and update. Deployment of FSM began in early 2018 and is ongoing. "It's been quite a journey," says Mads Frølich, Data Analyst at TDC. "Learning and training takes time, and managing change is at least as big of a project as the technology itself."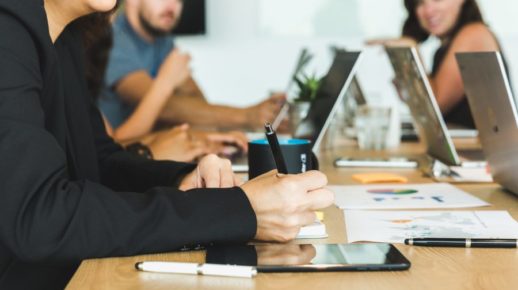 The Change Management Imperative
TDC started its change management efforts early, working prior to the project's start on gathering experiences from technicians and dispatch to ensure the solution selected would meet their needs. "We knew that the mobile solution needed to map to our technicians' work versus forcing them to adjust to a new workflow," says Frølich, "and dispatch was instrumental in defining how we'd configure IFS FSM and PSO."
As deployment began, TDC established a "war room" at each location where they'd hold daily meetings surrounding go-live. "The war room gave us an opportunity to thoroughly evaluate our progress, and to collect feedback in real time. It was key in us being able to appropriately gauge the happiness of our technicians as well as our customers' reactions," says Frølich.
TDC enlisted the support of its frontline workforce to assist with change management and solution adoption. "We worked to identify super users, based on skills and willingness, who were trained ahead and then worked to train their peers," adds Frølich. "This process, along with relying on regions that have successfully deployed to tell the tale of the value themselves as ambassadors, really helps in fostering acceptance and adoption. The message coming from peers really resonates with the workers more so than just classroom, directive training."
Markussen and Frølich urge others to keep in mind that change management is an inevitable, natural part of the process. "Change management is a process itself, and you can't control it," says Markussen. "The average age of our technicians is 50+ – and we're asking them to adjust from complete control over planning their own day to an automated drip of tasks. This is a major adjustment and its natural to experience some resistance, but I will say once they are over the hump they do grow to like it."
Preparing For The Future
TDC's investment in IFS FSM is building a strong foundation for its field operations that will set the stage for the future. Already the company is better able to accommodate non-standard or into the schedule, and the company anticipates that it will ultimately see a reduction in travel time and better SLA compliance as well. TDC is working to mitigating risk by putting a solution in place that will reduce the need for manual intervention from the dispatchers, so that the company can better utilize the skilled dispatchers and reduce vulnerability of tribal knowledge.
By focusing on the digital transformation of its field operations as part of the company's broader objectives, TDC is setting the stage for further automation that will help the company better serve its customers and achieve competitive advantage as it strives toward Digital Denmark.
The article was originally published on The Future of Field Service . Read the original article.
Do you have questions or comments?
We'd love to hear them so please leave us a message below.
Follow us on social media for the latest blog posts, industry and IFS news!