Founded in 1972, Spencer Technologies has grown to become a global company with more than 500 employees and 200 technicians throughout the United States, Canada, Mexico and Europe. The company provides project management and technology services to support retail stores and multi-site organizations.
I had the honor of interviewing Rudy Goedhart, Business Intelligence Director at Spencer Technologies recently at the IFS 2019 InFocus Group customer training and education event. Spencer has been an IFS Field Service Management™ (IFS FSM™) customer for more than seven years and Goedhart's role is focused on leveraging the data the solution provides to make the company more efficient and to keep its customers happy.
Everyone in the room chuckled when Goedhart exclaimed, "Field service used to be easy!" What he went on to explain is that historically, customers were really happy to hire Spencer in to do a job, have the work completed, and receive a bill. Period. Over the past couple of years, those expectations have evolved dramatically. "In today's always-on world, customers demand insight. We realized about 18 months ago that we weren't giving them enough information – they wanted more from us, and we needed to better use our technology to deliver," says Goedhart. "Customers want to know, at a glance, how we're performing against our SLA, how long the technicians have been on-site, the reason for any delays or re-visits. They want to check in continuously to get that status update and know everything is happening as planned."
The Foundation for Critical Visibility
IFS Field Service Management™ (IFS FSM™) intelligently manages Spencer's overall service lifecycle, helping the company to optimize all processes and touch points and deliver seamless service while placing its focus on customer satisfaction. With IFS FSM, Spencer can connect project, work management and task execution in the field as well as centralize the management of resources, projects, and associated requirements while reliably capturing field data remotely. Spencer has the ability to specify service deliverables including response times, coverage schedules, bill schedules, PMs and escalation rules. With IFS FSM as its system of record, and through using the customer portal functionality, Spencer is able to provide its customers with the continual flow of information they've come to expect.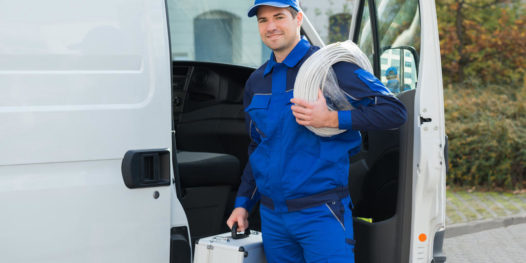 3 Critical Data Applications
Goedhart categorizes Spencer's use of data gleaned from FSM into three equally important categories: internal, customer-facing, and to minimize vulnerability. Internally, Spencer communicates progress on key KPIs continually at all levels of the organization. "We use the lobbies functionality of FSM to deliver the appropriate data to each function: leadership sees a certain set of data, technicians see another, and shipping and logistics functions see yet another," says Goedhart. "Each view is customizable, but the point is that at every level of the organization, insights from the system as it relates directly to key KPIs are being communicated on an ongoing basis. This ensures we are all aligned as a team on what's most critical at any given point as well as how we're performing as individual functions and as a company overall. This level of visibility has helped us to avoid numerous escalations, which saves us time and money and keeps our customers happier."
The customer-facing data is what is newer for Spencer, born out of those increasing demands for information. Through reporting and the customer portal, depending on customer preference, Spencer is able to use insights from FSM to keep its customers in the know on what is most important to them. "All our customers have real-time visibility into our FSM system of record with real-time reporting," says Goedhart. "Being able to deliver the level of insight our customers want using FSM has become a competitive differentiator for Spencer."
Finally, Goedhart notes that data has come in handy in terms of the company being able to protect itself and minimize vulnerability. In the instances a customer issues arises, one that perhaps historically would've resulted in a loss of billable hours, Spencer now has the evidence of service delivered to fall back on as needed.
Words of Wisdom
Goedhart shared some valuable insights with the crowd based on what he's learned in the last 18 months as Spencer has taken on this mission to better serve its customers with data. First, he urges you to consider the value of the data you're sharing – whether internally or externally. "If you're sharing data, whether with employees or customers, it absolutely has to be both meaningful and actionable," says Goedhart. "If it isn't, it's just noise – and that noise will cause confusion and frustration."
Finally, Goedhart suggests taking control of the narrative around data with your customers. "Make suggestions and offer choices instead of asking open-ended questions," he says. "If you tailor the information to each specific customer and start over each time asking what is needed, it will cause a lot of wasted time and energy. Customers are coming to you because you know the business – show them that by offering them what they need. If you can anticipate needs and offer solutions that fit those needs, 99% of the time your customers will be happy with the standard offering you're suggesting. But you have to control that narrative – otherwise you open yourselves up to too much input and not only endless but unnecessary customization."
The article was originally published on The Future of Field Service . Read the original article.
Do you have questions or comments?
We'd love to hear them so please leave us a message below.
Follow us on social media for the latest blog posts, industry and IFS news!