A few weeks into my tenure at IFS, I've been asked several times about my reasons for joining.
Part of the answer is the glowing reviews I received from people in my network, some of whom actually stated that "IFS Applications is the only ERP system that actually works." With endorsements like that, I was naturally inspired to find out more about the company.
Researching IFS's state-of-the-art technology and impressive line up of happy customers, there was one recurring theme that really spoke to me: the IFS challenger mentality.
Working with a challenger mindset to build solutions for other challenger companies is something that I have always found intriguing. To be able to do it in a global, fast-growing, and profitable company such as IFS was all the persuasion I needed.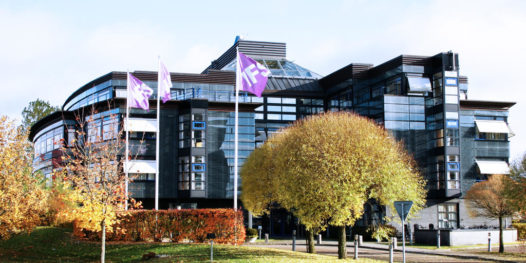 Having worked for IFS for a few weeks now, I'm thrilled to learn that it truly is a remarkable business, not only because of the successes of the past, but because of the potential that still lies ahead, just waiting to be realized. With the ever-increasing change of pace in business and technology, the challenge is to make sure we are right there beside our customers as the landscape shifts. This is where strategic alliances, with complementary tech, comes into play.
IFS is blessed with a number of long-standing tech partnerships with some of IT industries most respected names, including Microsoft, Oracle, and NEC. These, together with vertically focused alliances, such as the recently announced collaboration with PTC in the field service management space, have helped bring more value into the hands of the customer, which is the driving force behind all partnering activities.
I have been in the IT business for almost 20 years and I have always enjoyed a challenge. Throughout my career, I have helped many companies transform their old way of working to reach the next level and beyond. This is a process that has always included the introduction of new technologies and new partners.
Many ERP vendors are desperate to develop their own technologies to ensure they're seen as "all things to all businesses." The problem with this approach is that it is prohibitively time consuming, thus very costly, and takes the focus away from the core business.
Working hands-on in digital transformation projects, I have always looked to best-of-breed vendors to solve problems and my personal motto is, "if it doesn't fit where we are truly optimized, there are others who know this better than we do." This will be one of the central mantras as I continue the development and expansion of IFS's Technology Alliances ecosystem.
Leaning into the challenger mindset, I'm very excited to keep you posted on our progress as we continue to form alliances that enrich our customer experience with the best and the brightest of the tech world.
Watch this space!
Learn more about life at IFS at ifs.com.
Do you have questions or comments?
We'd love to hear them so please leave us a message below.
Follow us on social media for the latest blog posts, industry and IFS news!
Photo by rawpixel.com from Pexels