In recent years, the service industry has seen massive change with disruptive technology and higher customer expectations, but one thing that hasn't changed is the importance of customer service. Today's service organization understands that the customer drives success and failure and demands to be at the forefront of business strategy and innovation. Having the right business systems and software in place is crucial to an organization's future success and delivering on those high customer expectations.
As part of Customer Service Week, here is a look at what some service industry leaders are saying about customer service and IFS Field Service Management's ability to deliver faster and better outcomes for customers.
AINSWORTH
Ainsworth is an integrated, multi-trade company providing high quality electrical, building automation, HVAC, data and technology, mechanical, technical and maintenance services for commercial, industrial, institutional and residential building clients throughout Canada. Ainsworth cares about customer experiences and customer service because they understand that both drive customer loyalty and potential buying behaviors.
Like most service organizations, Ainsworth's initial service model was providing a service for its customer then waiting for the customer to call when service was needed again. Now with IFS Field Service Management (IFS FSM), Ainsworth approaches service proactively with visibility to trending data and call history to increase customer service.
"Customers like things quick, both from an information perspective with work orders and from an invoice perspective. They want things quicker and more accurately, and IFS FSM allows us to act quickly." – Felix Wong, Manager of Business Process Management at Ainsworth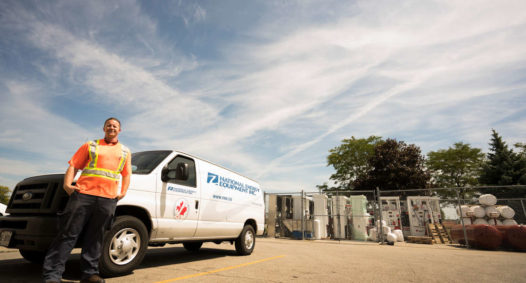 NATIONAL ENERGY EQUIPMENT
National Energy Equipment (NEE) made a commitment to never say no to their customers, taking good customer service to extraordinary. A commitment like that requires real-time information and logistical acumen. With IFS Field Service Management, NEE is delivering on its bold promise, supporting petroleum equipment for fleet operators, gas stations and convenience store retailers across Canada. A strong service infrastructure provided by IFS Field Service Management enables NEE to turn this challenge into profitable business opportunities, enter new business areas and expand its offerings.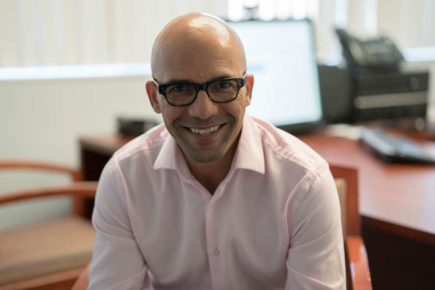 "IFS has allowed us to focus on agility and that is the one way that we've felt that it's added the most value to our company. It helps us not to say no to our customers. We're a complex business, and therefore not saying no requires us to pass on the challenge to willing suppliers—and IFS has stood up all the time. It's been great working with IFS." – Kevin Bresson, Director of Supply Chain Management at NEE
SPENCER TECHNOLOGIES
Spencer Technologies is a global company focused on supporting retail stores and multi-site organizations deliver innovative solutions. Spencer Technologies leverages a client portal to provide customers the opportunity to view real-time data in an effort to keep customer satisfaction at the forefront of its business. The portal allows Spencer Technologies to fulfill the vast majority of its customers' needs and more, with minimal development effort.
"The fact that we have a portal that allows customers to see all of their real-time data, log a request, or see a status of their tickets has been very beneficial. We couldn't conduct business the way we wish without the customer portal. Our customers have mentioned it is one of the better portals they have seen presented, and we like having a show-worthy product." – Rudy Goedhart, Director of Systems Development at Spencer Technologies
NETSER GROUP USA
Netser Group USA (Netser) offers its customers a unique value proposition by presenting Latin America and the Caribbean as one country. For instance, if a multinational corporation has 10 locations in Latin America, that multinational corporation might face 10 different providers in different countries to achieve the same standards that Netser can provide for all countries. Netser achieves these high standards because of its 18 years in the industry and tools such as IFS FSM that maximize operational efficiency and improve customer satisfaction.
Netser has had many customer success stories that demonstrate the organization's prioritization of customer service. In fact, it once took one of Nester's customers an average of 50 days to close a service event. Now with Nester's help running IFS FSM, the SLA has been decreased to just three days! Netser is also investing in more disruptive technology to deliver better service for its customers.
"Right now, we are working on a project for a device to report via IoT whether a piece of equipment is going to fail. We expect to use IFS FSM for this so we can take more proactive measurements to provide better service for our customers." – Francisco Herrara, CEO at Netser Group USA
These IFS customers each leverage IFS FSM in different ways to deliver on customer expectations. Learn more about how other IFS customers use IFS FSM to deliver faster and better outcomes for customers.
It's clear that customer service drives success for service organizations. IFS is proud to deliver field service solutions that provide our customers the tools necessary to deliver excellent customer service and prepare for what's next in the service industry. To learn more about IFS Field Service Management and how it delivers excellent customer service, visit IFSworld.com.
---
Do you have questions or comments?
We'd love to hear them so please leave us a message below.
Follow us on social media for the latest blog posts, industry and IFS news!