Live blog coverage from the IFS World Conference 2018 break-out session, "Collaborate and engage across the service lifecycle with customers and things in IFS Applications 10."
Session Speakers: Bjorn Kleist, lead business systems analyst, IFS Research & Development & Matthew Bridge, Senior Presales Consultant, IFS United Kingdom
This is an age of keeping closer to our customers through continuous engagement. And what do we mean by engagement? Well, the vision of "Collaborate and Engage" that IFS Applications 10 brings into play is about keeping contact throughout the service cycle. Here's three example of how.
Business-to-business service management
You can engage with equipment — which is the world of the Internet of Things, which is continually monitoring and transmitting information about equipment. This feeds into service plans and maintenance options. This information is surfaced in many different ways through different portals, allowing us to be fully engaged throughout the service cycle.
The process starts from a service lobby, that shows the service offers, and allows customers to order services, schedule upcoming visits and see the progress of each service. They can order spare parts from the portal, and access invoice information.
This portal has two "flavors" for different user groups: the customer and the "end customer" – your customer's users. Service Center gives the customer a richer view of the entire relationship, while the simpler My Service Center shows only the end user's own service orders.
My Service Center allows the user to see all their objects on a map, and drill into detail about them from there, as well as ordering service if needed. It also surfaces scheduled services and allows quick ordering of spare parts.
Service Center is very similar, but with an overview of the whole of the customer's service orders, and it adds the invoicing functionality.
These run on any device, through IFS Aurena's responsive principles.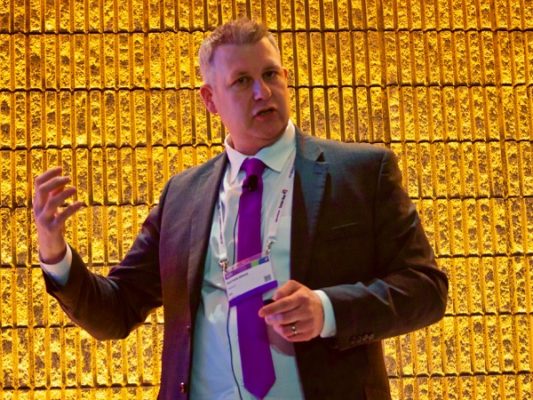 Internet of Things
IFS has created a solution that implements the use of the Internet of Things simply and easily. There are now 23bn sensors out there – and the prices are dropping fast. IFS has a mechanism that allows you to connect to those devices and collect the right, useful data. It can connect, for example, to Microsoft Azure, to allow as much data capture and analysis as possible, and allows the captured data to be fed through into IFS, based on the threshold you set.
IFS sees that data as observations. They won't be every few seconds, but when you need them: perhaps every 15 minutes, or when a key event happens. Those observations can become actions, including service requests. This is the power of the IFS IoT Business Connector.
IFS doesn't supply or sell the sensors – we work with partners on that. Partners like Azure can handle that data, and start doing analysis on it that then feeds into IFS. There's an open API that allows you to connect third-party services as suppliers of data.
The results of these observations appear in an IFS dashboard, which surfaces them based on trigger points you define: an ATM throwing error messages, for example. The system can then raise work orders in the background, schedule them and send them to an engineer.
The process is:
Acquire
Analyze
Acts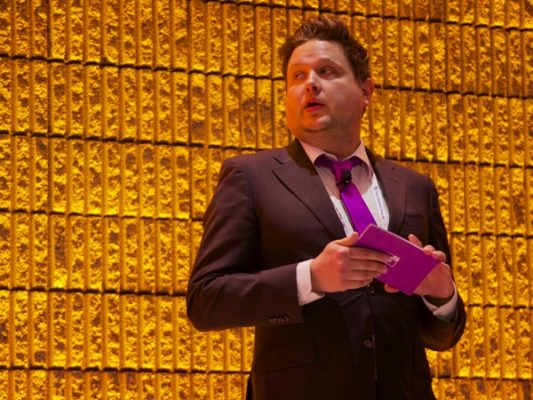 Business-to-business call center
There are lobbies for the major tasks a contact center needs to perform. The customer uses the Contact Center. They can view and communicate around cases, report them, find solutions and see existing service agreements. It also allows access to rich statistics about cases. There's a duplication resolution tool, as well, which highlights suspected repeated cases. The most troublesome objects and the longest resolution times are shown as well, to allow investigation.
My Contact Center is, again, a more limited version of that, showing only the cases and information viable to than end customer. They can view cases by severity and priority, as well as seeing both open and closed cases.
Are you fully engaged? If not, it's time to get better connected.