IFS Remote Assistance has been named a winner in the 2021 BIG Innovation Awards presented by the Business Intelligence Group.
IFS Remote Assistance is a merged reality solution blending a remote expert with another person to instantly diagnose, solve and validate issues. Remote experts can support customers, technicians or engineers in inaccessible locations, even from thousands of miles away. It means your experts can be anywhere, instantly.
The user-friendly interface results in minimal training and fast deployment, meaning it can be up and running in days and delivering almost instant value to your business.
Interested in learning more about @IFS #RemoteAssistance? Watch this #webinar to discover how it can have a transformative, immediate impact on the way your teams give and receive help remotely.  https://t.co/QRjZ2WEBnJ pic.twitter.com/OjwaYoXI1t

— Michael Ouissi (@MichaelOuissi) May 11, 2020
About BIG Innovation Awards
"More than ever, the global society relies on innovation to help progress humanity and make our lives more productive, healthy and comfortable," said Maria Jimenez, chief operating officer of the Business Intelligence Group. "We are thrilled to be honoring IFS as they are one of the organizations leading this charge and helping humanity progress."
Organizations from across the globe submitted their recent innovations for consideration in the BIG Innovation Awards. Nominations were then judged by a select group of business leaders and executives who volunteer their time and expertise to score submissions.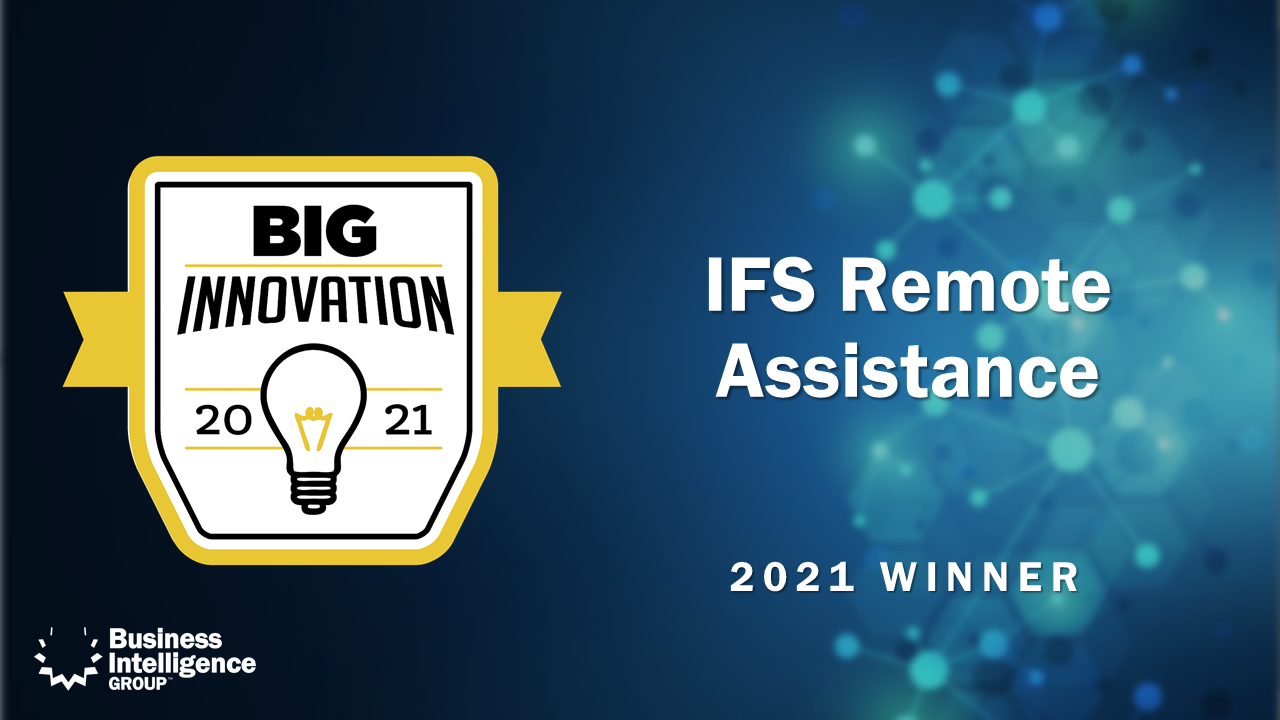 6 ways Remote Assistance can bring value to your business
Customer self-service
Remote 'side-by-side' working
Faster onboarding
Knowledge repository
Increased first-time fix rate
Improved quality and proof of service
Learn more about IFS Remote Assistance
Request a demo and see what Remote Assistance can do for your business today.
Do you have questions or comments?
We'd love to hear them so please leave us a message below.
Follow us on social media for the latest blog posts, industry and IFS news!