IFS recently appointed Alan Laing as managing director for UK & Ireland to drive growth for all of IFS's products, services, and channels in this strategically important region. Having spent more than 25 years in the technology sector, Alan brings invaluable experience to the business along with a passion for engaging with customers. In this blog post, Alan shares his views on IFS and the road ahead.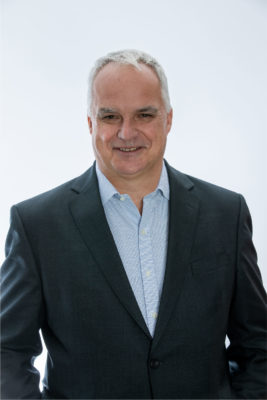 I am joining IFS at a very exciting time in its evolution. The role of managing director for UK and Ireland is new, which speaks to the focus and importance that IFS is placing on this region. It also mirrors my ambition and appetite to advance our already excellent position in terms of customer satisfaction, service quality, and growth.
I join IFS having held several senior leadership roles at large global technology companies. Most recently, I was the Executive Vice President and Managing Director of Sage's Northern European businesses. I am sharing this to demonstrate my appreciation of the local market, but also to convey that I am well positioned and highly motivated to lead the business through the next phase of growth.
One of the main things that attracted me to IFS was the chance to make a positive difference for our customers, which will involve continued investments and a renewed focus on addressing customer business needs, today and in the future. This customer-centric strategy will be evident throughout the organization—from our investments in innovation and the solutions we offer, all the way through to the way we deliver service and support.
In many ways, IFS is in a privileged position compared to its industry peers. Taking into account external indicators such as the very positive reviews on the Gartner Peer Review platform and, more locally, our highly engaged UK User Group as well as the recurring nominations for accolades such as Construction Computing's magazine's industry awards, it is clear that we have a thriving ecosystem of happy customers and partners. I see it as one my main responsibilities to safeguard this position while ramping up all of our efforts to expand the IFS community.
What drives me is engaging with customers to make a real difference in their businesses. And I look forward to doing just that over the weeks, months, and years to come.
Let me know how I can help.
---
Do you have questions or comments?
We'd love to hear them so please leave us a message below.
Follow us on social media for the latest blog posts, industry and IFS news!
LinkedIn | Twitter | Facebook | Google+
Image credit: Photographer: Michaeljung Supan