In this Q&A with industry expert Graham Grose, Vice President and Industry Director at IFS, he answers questions on how commercial aviation companies can overcome today's maintenance, repair and overhaul (MRO) challenges.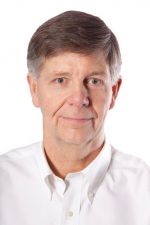 Graham is responsible for supporting all IFS business development within the aviation and defense industry, together with associated industry marketing and overall product direction. Graham has specialized in the supply of Logistics IS tools in a variety of senior appointments within Sema, BAeSEMA, BAe, BAE Systems and IFS, since leaving the RAF in 1991 where he was a Supply Officer serving in a variety of operational and IS appointments. Graham is a supply chain specialist and business analyst and is also a Fellow of the Institute of Management Accountants, a Member of the Chartered Institute of Purchasing and Supply and a Chartered Director.
Question 1
MRO is changing in the aviation industry. Why is this and what should organizations focus on to ensure continued success?
Answer: Shifting operator demands from price/proximity to consistency and quality.
Airlines are clearly signaling their intent to outsource maintenance — including airframe, engine and line maintenance. In fact, more than 65 percent of heavy aircraft maintenance is outsourced and this number continues to grow. In addition, record low fuel prices have truly globalized this market and allow airlines to choose their MRO partners based on service and quality rather than simply geography.
However, these MRO businesses not only compete with each other but also the in-house MRO departments of airlines and the OEMs — it's a tough market.
Third-party MRO businesses that provide services to commercial operators must focus on being able to deliver exceptional customer service while remaining compliant and profitable. This means they must deliver on-time performance and high-quality service.
Question 2
How can outsourcing MRO impact an airline's bottom line?
Answer: Efficiencies in the maintenance space can deliver bottom-line value to an airline. Airlines experience many costs outside of their control — fuel prices, unionized salaries, aircraft leasing, fees, taxes and so on — however, maintenance spend is something they can seek to influence.
Third-party MRO businesses are able to offer a solution to airlines here. If they are able to provide maintenance services that deliver the same fleet availability to an airline, but at a lower cost, they can have a significant positive impact on their airline customer's bottom line.
Maintenance typically represents 11 percent of an airline's cost, so with profit margins nudging one percent, reducing maintenance costs by just 10 percent could double an airline's profitability.
We've seen this dynamic in defense — in performance-based logistics contracts — where armed forces outsource the maintenance and support service to an industry partner who assumes the risk of meeting the contracted service level agreements profitably.
Question 3
How can organizations transform their MRO operations so that it increases company profits?
Answer: Third-party MRO businesses need to be able to control predictability, profitability and quality of service. These businesses perform well when the maintenance department is aligned and integrated with the finance department, the HR department, the sales department and so on.
The ability to plan and execute maintenance activities efficiently will have the biggest impact on a company's operation cost – but integrating the operational feedback seamlessly into the wider business will allow these organizations to provide more accurate quotes to new customers, better predict turnaround times and eliminate non-compliance events.
Question 4
What solutions should an organization leverage and why?
Answer: Third-party MRO businesses benefit from enterprise-wide software solutions that are able to embrace every aspect of the MRO enterprise. These solutions must support the core activities of airframe, engine and complex assembly and component MRO as well as supporting functions like supply chain, compliance, HR and finance.
Question 5
What would you recommend as further reading to readers of this blog?
Answer: My colleague, James Elliott, is Director of our MRO product line, with many years' experience helping clients understand the role of maintenance within the overall aviation business landscape and he recently wrote a whitepaper titled, ­­­­Efficient process and careful resource management.
---
Do you have questions or comments about MRO?
We'd love to hear them so please leave us a message below.
Follow us on social media for the latest blog posts, industry and IFS news!