Live blog coverage from the IFS World Conference 2018 breakout session, "Business planning, a part of the corporate performance management offering in IFS Applications 10."
Session speakers: Håkan Sandström, Senior Business Systems Analyst and Thushan Dewasurendra, Lead Business Systems Analyst
Planning and budgeting are vital to any business but until now, have not really been supported in IFS Applications. As of Applications 10, all that changes. The new business planning tools are part of the financial tools within IFS Applications, and they allow you work with financial planning data both in IFS Applications and in MS Excel.
However, this is not a simple tool to build. There are as many different kinds of business plans are there are businesses. That means that the new business planning tools need to support complexity and configuration, to create a toolbox that can be used for either a detailed budget or a high-level plan.
The business planning concept
To build a good business plan you need several things:
Planning steps
Planning security
Planning models
Planning units
Planning transactions
All of them are present in our solution, and they can be populated from information sources both within IFS Applications and from outside. The resultant business plan can then be reported, consolidated or analyzed.
For example, a budget for 2018 would need these steps:
Sales
Cost of sales
Other costs
Allocations
Balance sheets
Each of the steps can be broken down into units. Other planning needs to be taken account of, too, such and personnel plans or deprecation schedules. These can be integrated into the planning process.
This being IFS Applications, we've deployed one of our most popular features, a lobby, which gives an overview of both planning processes, approval and costing.
Transaction– and balance-based rules allow business planning to be pulled away from MS Excel spreadsheet and held in IFS Applications, with single data sources informing various outputs based on your rules.
The business planning module supports driver-driven planning, with planning drivers and assumption drivers. For example, cost per car (planning driver) times number of cars (assumption driver), gives you car fleet costs. It's also possible to perform scenario planning. You can do this manually, or automatically with their own rules.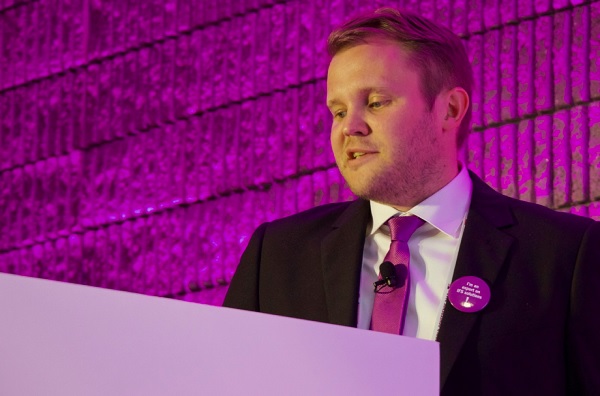 There's a comprehensive security set-up, with administrators being a core point of that. They monitor and control the process. There's granular control over what they can and can't see and do.
Period definitions allow you to plan on any time basis you want. Planning steps allow you to plan sequentially. There's also currency support, allowing you to connect multiple currency rates to the plan.
Planning units are the places where we actually do our planning – they contain planning transactions. Planning dimensions allow you to set some information as fixed values – important for cost center allocation. There are also planning dimension value lists. You can assign multiple users to different functions.
Purpose-built planning allows you to define your own reports and push them out to MS Excel. Why? Well, many people like working in MS Excel, but there are many elements that you want to store in IFS Applications for security reasons. But what if you could merge the two? IFS Business Reporter allows you to do just that. You generate reports and push them to MS Excel, where any changes can come back into IFS Applications through both writeback and detailed writeback.
Personnel planning
Connecting business planning with IFS Human Resources allows detailed personnel planning, with strict security controls over data like salary. The information about employees can be entered manually or imported from the HR system.
Analysis and reporting
This is a crucial tool for comparing actuals to the planning you did. You can define your own KPIs to use in the analysis.
Key benefits
Multi-company planning
Automated rules and allocations
Central-control and process-based planning
Purpose-built planning
Re-use existing information, using historical data as a base for forecasting
Scenario planning
Detailed and high-level planning
Automated balance sheet and cash flow planning.
Learn more about IFS Applications 10 at ifs.com.
Do you have questions or comments?
We'd love to hear them so please leave us a message below.
Follow us on social media for the latest blog posts, industry and IFS news!