The most aggressive companies are racing to be leaders of the oil and gas industry's new playing field.

Last month I attended Subsea Valley Conference 2016; a conference that gathers the subsea cluster in what we call "engineering valley" outside Oslo. I was expecting doom and gloom sessions mirroring the depressed investment climate of the oil and gas industry.
My expectations were only partly met as industry leaders from Aker Solutions, Subsea7, FMC and Statoil were addressing a crowd, feeling the gravity of the situation.
There were two things in particular that caught my attention:
1. The optimistic outlook on oil prices
The first one was the medium-term, optimistic outlook on oil prices. Pretty much everyone spoke of the low investments in projects for getting new oil on-stream as a temporary situation.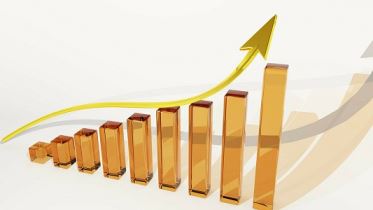 Demand for hydrocarbons will continue to widen the gap between future supply and future demand. Who knows, I would say. Trying to predict the price of oil has always been a hazardous game. Still, now two years into the oil bust, it seems we are getting closer to the bottom of the cycle.
2. Digital transformation
Information technology (IT) was now being put at the center of corporate strategy. For oil and gas companies today, cost reduction is the number one issue that is leading them to actively search for ways and solutions to take a stepwise climb up in terms of cost efficiency.
New projects must meet tougher break-even hurdles, and the only way to get there is by fundamentally shifting the way business is done. The resonating point here was how confident these leaders are at pointing to how this stepwise change of productivity will happen.
How this change will come to fruition in the oil & gas industry
The changes that are taking place in the oil and gas industry are very much forward-looking, and the most aggressive companies are racing to be leaders in a new playing field. So how will this change come to fruition? It will come as a result of their strategy.
In this playing field, IT is at the core of their strategies and if you're interested in learning more about this, I recommend listening to my new podcast where I go a few steps further into this discussion.
---
Do you have questions or comments about digital transformation?
We'd love to hear them so please leave us a message below.
Follow us on social media for the latest blog posts, industry and IFS news!
LinkedIn  |   Twitter   |   Facebook   |   Google+
---