The same kinds of problems that plague ERP implementations can affect more targeted projects like Field Service Management (FSM).
Being new to the IFS Corporate Marketing team I am trying to get my head around some of the very powerful and popular management systems. This introduced me to Field Service Management and how it seems companies balance on a tightrope. When you implement the correct system with a company who listens and nurtures you along the way you walk the tightrope with your head held high feeling like you are untouchable. However, when you make the wrong decisions… I just hope there is a trampoline to catch you at the bottom.
'So what's up? Enterprise IT systems are supposed to make organizations more efficient, not drag them down into a quagmire of process and inefficiency. And they certainly shouldn't result in a large exodus of workers from the organizations implementing them.' – Ben Kepes; Forbes.com.
The same kinds of problems that plague ERP implementations can affect more targeted projects like FSM. What are they and what do you do about it?
Requirement Mismatch
The documents used to select and guide the implementation of the software does not match the needs of the business. How could it? The needs of the departments who will use it were not consulted
The Power Within
We need the users to adopt the software, however, if they don't feel their needs have been taken into consideration and cannot see the benefits of the project then they may disengage and not use the software (no users = failed project)
Job Insecurity
Users may feel the software's capabilities could make their jobs less secure. As the software changes the individuals job from hands on, to monitoring a system where situations are flagged
A Physical Example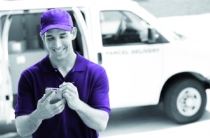 If a field engineer is issued a mobile device that feeds them work orders and service calls to complete, they can simply reject the calls that are assigned to them, negating the effectiveness of all of the streamlined activities that take place leading up to that communication. The company may have invested in IFS Mobile Workforce Management for example that has planned an optimal route for the field technician. If the technician has not been educated on the thinking behind the new system they may not follow it and therefore the implementation fails.
I suddenly understood how important it is to provide an adequate level of attention to change management as well as investing a large amount of emotional intelligence.
But if you invest in these solutions and then continue to operate as you have in the past, you are not going to realize the return on investment you otherwise would if you adopted the best practice software is designed to deliver.
With Field Service Management helping optimize teams of people right across the business, the impact effective Field Service Management can have on your business and work pressures is enormous. So how do you take all of this and ensure your Field Service management software is successful and changes the way your business operates?
It appears from research I came across that all too often companies restrict who they involve in their Field Service management projects by limiting it to the IT department or a single business analyst. Articles were shouting – "Don't underestimate the role of a team", the people who will be adopting the Field Service management software must be involved from the beginning. Of course I'm not saying hand this over to a department who know little about the strategic value or business benefits of the software; executive sponsors can be incorporated as part of the team to keep everyone motivated and on the right track. With examples from companies such as Hershey and Waste Management, who made some of these mistakes and just made it out the other side with their ERP system.
Would you like the good news? '…when project managers take explicit actions to overcome these problem projects, they are successful at least 75% of the time.' – Customer Service Delivery Platform
For a detailed consideration of this important business area, please read 'How to avoid 3 major pitfalls in a field service management project', a 10-page white paper written by my colleague Tom DeVroy, Vice President of Sales at IFS North America. You can download it free of charge.