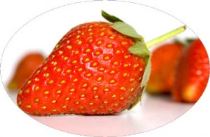 Being 10 years old and selling strawberries on the square was a big challenge for Petter—initially. He looked at the other sellers' strawberries and they all looked so much bigger, redder and sweeter. He was unhappy and felt that "this won't work anymore". He went home and told his father that he needed new strawberries. He needed strawberries that looked bigger, redder and that were much sweeter. He told his father that he needed to buy new ones.
His father looked at him and said;
"Petter, sell the berries you have, they are the only berries you can sell"
Today, Petter Stordalen from Norway is a hotel magnate and has personal net worth of about US$ 1.2 bn (according to Forbes list of billionaires 2012). His success in terms of money is not what makes him interesting to me. Instead, he has coined an expression that I like a lot, based on what his father told him in the early 70's; "The Strawberry Philosophy".
This expression tells us to always make the most of the possibilities given to you. Don't waste any energy on comparing your skills and efforts with the people around you. Don't wish you were someone else or worked somewhere else. Focus on your own talent and make the best of your own skills and capabilities.
I think this expression works fine as a feel-good statement that can help when you lose faith in yourself. However, I want to use this expression to talk about innovations.
Last Friday, 700 people from IFS in Scandinavia were gathered at IFS Training Camp 2012 in Stockholm. The overall theme for the conference was "customer value", and during keynote speeches and some 10+ breakouts we had very interesting and energizing tracks with themes like customer understanding, customer value, customer development and innovation.
During my session "How to make the perfect idea pitch", I talked about how to find inspiration to be more innovative and creative—both as individuals and as a company. As with muscles, you can train your brain to be more creative by combining and connecting all your different knowledge areas in your brain (see my previous post).
As individuals and companies, we need to protect ourselves against distractions so as not to lose our focus and commitment to bringing ideas all the way to new innovations. Today, distraction can include the possibilities and opportunities we see around us but also our self-perceived limited skills and experience when we compare ourselves with other people or companies.
Some companies will always have more money in the bank or much larger R&D budgets. The main sources of creativity are all the bright and motivated people within the company. Together they make the difference when they manage to focus on their own personal skills and talents. When they can channel their focus on a few things, they will not lose the energy and passion to bring what is at first sight a simple idea to fruition as an incremental value-adding innovation for the customer.
The Strawberry Philosophy can help any company to outperform the competition. Innovation comes through passion. Passion flourishes only when you believe in yourself and your company.
When the dance hall closed at 3 a.m. at IFS Training Camp last Friday night, you could really feel the energy. On Saturday, as the 700 strong staff went back home to different cities in Sweden, Norway and Denmark, I am sure we were all topped-up with lots of energy to make this the most innovative autumn ever.
I am looking forward to the next big event to top up my energy. It is IFS World Conference in Gothenburg, 15-17 October 2012. This time a 1500-strong audience with a perfect mix of customers, partners, journalists, analysts and IFS staff from all over the world will get together.  There are still seats left—follow this link to register.
In October you won't find any strawberries in Sweden, but I will keep the philosophy in mind. It will help me to keep my focus week after week, month after month.