Pioneering a New Era in US College Sports
At IFS, we're not just entering the prime time, high stakes world of US collegiate sports; we're redefining it. Our recent partnership with the Big Ten Conference, a first in the league's history, establishes us as their Official Technology Partner. This collaboration opens an abundance of possibilities, not just for us but for millions of avid sports fans, the athletes and students and a strong, passionate alumni network deeply invested in the world of college sports.
Delve deeper into our exciting partnership as I sit down with Dave Revsine, the lead studio anchor at the Big Ten Network. In this exclusive interview, we discuss how this collaboration is set to transform the landscape of collegiate sports.
Transforming the Game with IFS Technology
As we embark on this journey, it's not only about showcasing our innovative solutions. We're using IFS.ai to improve game scheduling and enhance fan experiences, making every event more efficient and enjoyable. The partnership signifies a shift in how we connect with our audience and bring our technology to life in the sports arena. By focusing on the 'Moment of Service', we are committed to ensuring that each interaction with our technology adds value and improves the experience, whether it's for the athletes, staff, or the fans. This approach is about meeting the needs of the Big Ten community at the exact moment it matters most – in the heat of the action – showcasing the real-time impact of our solutions.
Magnifying the IFS Story in the Heart of College Sports
The partnership with the Big Ten Conference is an opportunity to amplify the IFS story. Our brand will be prominently featured throughout the season, from courtside exposure to advanced stat features during games, reaching millions across various high-profile broadcasting platforms, including CBS, FOX, the Big Ten Network and many more.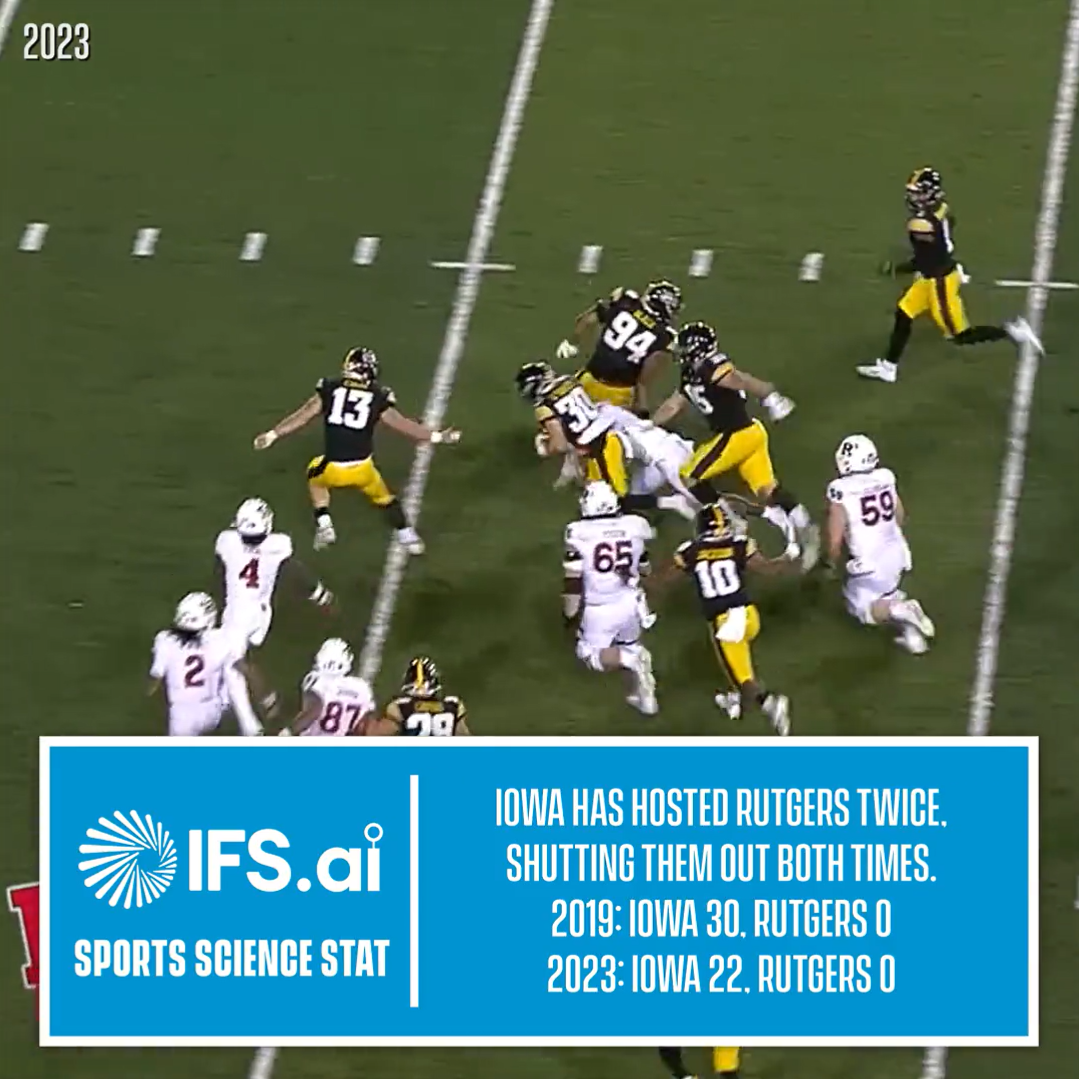 North America: A Key Market in Our Global Strategy
North America is our biggest market, offering significant growth potential in our main asset-centric industries of Manufacturing, Telecommunications, Aerospace and Defense, Service, Construction and Engineering, and Energy and Utilities. With our advanced capabilities, we're well-positioned to enhance operations in these industries. The Big Ten partnership presents us with an excellent opportunity to demonstrate the effectiveness and strength of IFS and IFS.ai on a larger scale.
Beyond Innovation: Engaging Communities and Customers
This is more than just a technological showcase; it's a collaboration that aligns us with an organization that shares our commitment to excellence, integrity, and innovation. It's about engaging communities and customers in meaningful ways, harnessing sports' universal ability to unite and connect people. By integrating our advanced technology and AI capabilities, we're not only revolutionizing operations in the sports industry but also strengthening connections with its audience, reflecting our shared values. in every aspect of this partnership.
Expanding Our Reach: Engaging with Diverse Audiences
The Big Ten's community is vast and varied, encompassing students, alumni, and passionate sports fans who rally around the history, pride and, naturally, rivalries of their teams. Our collaboration enables us to reach these diverse groups, share our story, and showcase the impact of our technology in a dynamic and beloved field. Looking ahead to 2024, the Big Ten Conference is set to become the biggest US college sports league, further expanding our opportunity to engage with an even broader audience and solidifying its position as a leading force in collegiate sports.
Conclusion: A New Chapter of Innovation
As we embark on this exciting journey with the Big Ten Conference, we're excited to showcase how IFS is changing the game. This partnership goes beyond demonstrating our commitment to excellence and innovation. It's about how we connect with our audience, enhancing their experience and showcasing our ability to transform operations and experiences with IFS.ai. We're stepping into a new era where our technology isn't just a tool for operational efficiency, but a bridge that brings us closer to sports fans and communities, reshaping the way we all experience the game.