For more than two decades, Astra and Canyon Technologies coexisted independently as IFS partners. Last year, the organizations merged, creating Astra Canyon Group – one of the largest IFS partners in North America. As the team prepares to exhibit in Miami at IFS Unleashed 2022, Blake Snider, Astra Canyon's Chief Growth Officer, shares his thoughts…
What's your relationship with IFS?
We are a Gold Channel and Service Partner for IFS North America. As an IFS Channel Partner, our primary sales focus is the United States and Canada, and from IFS Services Partner perspective, we provide IFS services and implementations throughout the world. Our corporate headquarters is in Tucson, Arizona and we have additional offices and resources in Canada, the United Kingdom, India, and Sri Lanka.
We specialize in IFS Cloud and IFS Applications – ERP, EAM, and increasingly, FSM and PSO. Our team comprises over 100 IFS consultants, with an average IFS experience spanning 12-15 years. In addition, a dedicated Migration Services team provides data migration services to clients, IFS, and other IFS partners. We also offer proprietary Procure-to-Pay and Order-to-Cash workflow automation solutions to clients to fully maximize their potential with IFS, for example by fully automating data entry using OCR.
Pre-merger, our consultancies both worked exclusively in the IFS ecosystem for over 20 years. Now united as the Astra Canyon Group, we provide everything IFS: from licensing and implementation, to real-time support and systems management. The merger is exciting – it says a lot about our belief in IFS and in the IFS channel program's ability to open up the next level of success. It means we offer not only an exceptional depth of experience, but also deliver this expertise with resources at scale.
Around 80% of our consultants are North America-based, with the rest working across the UK, India and Sri Lanka.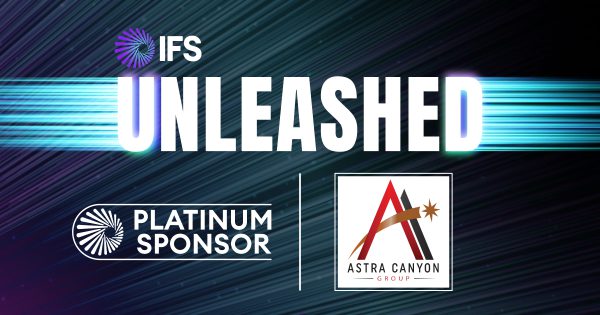 IFS Unleashed this year looks at how IFS can accelerate business growth and value realization – specifically through digitalization, transformation, workforce empowerment and service delivery. How do those themes relate to Astra Canyon projects?
With over 300 engagements (including in more than 200 implementations) during our 40 years of combined experience, we have worked with most of the core industry segments where IFS specializes. Our channel efforts focus mainly on the Manufacturing (Industrial, Food and Beverage), Energy and Utility, and Aerospace & Defense sectors.
In terms of supporting business growth from digitalization, we see a multitude of clients purchasing IFS Cloud as they digitally transform their businesses. All industries are transforming, and we have had recent wins across broad sectors including Oil & Gas, Medical Manufacturing, Aerospace & Defense, Manufacturing, and Ship Building, to name a few. All are expanding, and in need of state-of-the-art systems to allow them to scale and grow quickly in order to keep up with their business demands. We have a firsthand understanding of how critical building the right system is, and how it can unlock a company's ability to work more collaboratively and effectively.
As Astra Canyon Group originated as a services-only partner, workforce innovation speaks to our understanding of how consulting expertise can transform a business. We're founded on a deep understanding of IFS built from our wealth of experience and perspectives from every seat in the house: as consultants, business owners, and end users. We are using this depth of expertise to empower new models for IFS implementations in our services group, combining with innovation to shrink implementation timelines and minimize risk. We also bring a distributed workforce together to ensure the right people are available at the right time to best execute implementations.
The team recently provided a portal solution to an Aerospace & Defense client. The solution administers their suppliers, providing critical information to ensure full compliance. For numerous other clients, our Optical Character Recognition (OCR)-based Procure-to-Pay and Order-to-Cash solutions help to reduce labor cost and the risk of errors associated with manual data entry.
What aspect of IFS Unleashed are you most looking forward to? What can we expect?
IFS Unleashed brings the whole IFS ecosystem to one place: IFS Customers, Channel and Services partners, technology providers, and the IFS leadership team. We are looking forward to learning from and alongside each of these stakeholders as we forge new relationships.
It's clearly a great opportunity to meet prospective and existing IFS customers in-person once again. We're excited to present our capabilities and strengths, including sharing some great real-world case studies, referral examples and video customer testimonials. We'll also be illustrating the ways IFS Cloud can help in the digital transformation journey, and how our depth of expertise can give customers peace of mind throughout.
What makes Astra Canyon unique in the Partner Ecosystem?
I believe it's our ability to provide 'IFS Expertise and Innovation at Scale'. While some partners may offer great expertise, and others may have 'scale' through their reach, few can provide the depth of expertise at the scale that Astra Canyon Group can. We can deliver global IFS implementations and provide the highest quality services for any aspect of IFS.
Astra Canyon Group was born out of uniting the shared philosophies of two longtime leaders in the space, and this has served as the backbone of how we operate culturally: articulating our collective business acumen into client satisfaction, and a platform for growth. Our history in the space means we have an unparalleled mastery of the IFS ecosystem that translates directly into our ability to understand our clients' needs. We aspire to be the 'Silver Lining' for every IFS Cloud Customer. Come and talk to our team at the booth, and we'll gladly share more about our story and unique offer.
Learn more about IFS Unleashed here.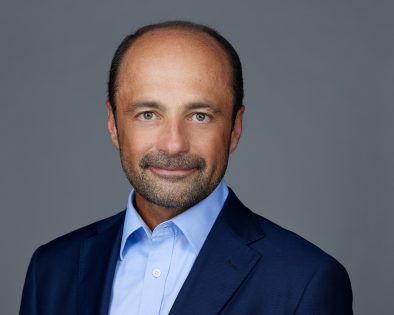 Author:
Blake Snider, Chief Growth Officer at Astra Canyon, IFS Unleashed Platinum Sponsor.
Learn more about Astra Canyon here.
Follow us on social media for the latest blog posts, industry and IFS news!