As road networks continue to become increasingly complicated, digital and connected, a more structured approach to maintenance that reduces risk is required. Planning is key in this process and is required to not only establish the safe minimum levels of maintenance but more importantly minimize any traffic disturbance and reduce the amount of needed maintenance windows.
Adapting to global standard for asset performance will help any organization better understand the overall asset health, by monitoring and analyzing real condition, which is a foundation for implementing a risk-based regime in the organization.
Integrated planning across major disciplines to reduce costs
The challenge for asset owners that maintain infrastructure, is to co-ordinate maintenance, inspections and other project installations. How do you group work and prevent the same subcontractor driving to the same location several times?
Digital solutions for advanced planning and scheduling technologies will therefore become a game-changer for asset intensive companies, with common planning across disciplines reducing maintenance costs by 25-30%, better planning is not a nice to have, it is a must have.
Are you getting the full picture?
Many industries depend heavily on the ability to define assets by length and locations relative to reference points. Linear assets present special requirements and challenges that most enterprise asset management (EAM) software systems don't address well. Powerlines, pipelines, roads, rail and other linear assets can't be defined in a traditional asset management system in the same way that point, or what we'll refer to as discrete, assets can and must be treated in segments and sub-segments that are called linear assets.
Alongside these linear assets, discrete assets such as transformers, pumps, power poles, and lift stations also require maintenance. IFS Enterprise Asset Management (EAM) includes native functionality to support those responsible for managing linear assets from design to asset realization to maintenance planning and mobile work execution.
All industries that have linear assets use geographic information systems (GIS) to map the location and contain information on the physical properties of these assets. IFS offers a standard integration with Esri ArcGIS Server, bringing geographical and business system data together in a single integrated solution – in IFS Cloud.
Utilizing a single solution offers the ability to segment the asset data seamlessly, making maintenance and inspection tasks on these assets far more efficient by breaking the asset up into more manageable sections which accounts for distinct transitions and regulatory zoning boundaries.
For the technician or supervisor, this eliminates non-value-added work like pre-posting to make sure the costs are allocated to the right financial group and asset. Each segment of the linear asset can also be associated with right of way ownership, so the contact and payment information is quickly accessible to the maintenance supervisors and technicians as well as the back-office personnel involved in a project.  This will also enable better insight of the total cost of ownership and help drive strategic investment decisions on the asset portfolio.
Linear asset management executive summary | IFS
Poorly maintained roads constrain mobility, significantly raise vehicle operating costs, and increase accidents – an integrated, preventive approach to maintenance is key to keep road users' safe, manage traffic and maintain upkeep of your road network.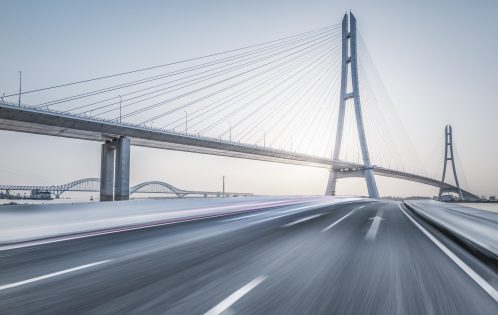 IFS Cloud Technology Platform

IFS Cloud is built on a single technology platform that brings innovation and work-enhancing experiences to life. Intuitive user experiences, the ability to connect and extend using 100% open APIs, intelligent process automation, machine learning (ML) and optimization, reporting and analytic capabilities, are all applied directly throughout IFS Cloud, from the same platform. This provides consistency regardless of how many functional capabilities in IFS Cloud you use.
The composable architecture and open APIs provide you the flexibility to scale your IFS Cloud solution as your business grows and changes. IFS Cloud Enterprise Asset Management (EAM) enable you to manage your full asset lifecycle, helping you reduce cost of managing your assets and asset information. IDC ranked IFS a leader in the 2020-2021 SaaS and Cloud-Enabled Asset-Intensive EAM Applications assessment.
Do you have questions or comments?
We'd love to hear them so please leave us a message below.
Follow us on social media for the latest blog posts, industry and IFS news!