Investments in renewable energy, diversification, and the ability to adopt new business models give hope for a bright future for the energy industry. Colin Beaney, Global VP, Energy, Utilities and Resources at IFS points out a couple of hot industry trends for the coming years: new partnerships between large and small players, and a distributed market where consumers seek a mix of different solutions for their energy needs.
No slowing down
Although the past year has been bleak in many ways, the global pandemic has failed to slow down the development of renewable energy sources and more environmentally friendly energy production. The pressure to conserve energy and reduce carbon emissions remains high, and IFS has noted several ongoing changes that give cause for optimism about the future.
The actors in the energy industry are in an exciting phase where they move from words to deeds. When I talk to customers, partners and other stakeholders, I see a genuine willingness to start delivering on the promises made in recent years. New capacity-enhancing investments mean renewable green energy such as solar, wind and hydropower will grow rapidly in the coming years.
A growing number of large established energy companies are joining forces with smaller start-ups in joint efforts to both achieve emissions targets and create new long-term revenues. Several examples in this direction already exist in many parts of the world: In order to reduce dependence on fossil fuels and pave the way for more renewable energy mix, the Pacific Gas and Electric Company (PG&E) has joined Tesla in building a battery-based energy storage system in California. And in Germany, global energy giant BP and Danish company Ørsted are investing in fossil-free hydrogen production through a wind-powered electrolysis process.
Distributed market
One of the strong trends towards renewable energy is also that the market is becoming more distributed. Both corporate and private households are looking for alternative sources, such as solar panels and geothermal energy to complement their primary energy supply.
This presents both challenges and opportunities. One of the consequences is that power generation and distribution companies may lose some of their steady income. In addition, national electricity networks are not designed according to the requirements of new decentralized ways of producing renewable energy.
At the same time, there are huge opportunities for forward-looking energy companies to capture new revenue streams. Several of the established players can start selling and providing service for solar panels and similar equipment that today are often offered by niche specialist companies. But the big energy companies can benefit from economies of scale and well-developed service networks that benefit consumers.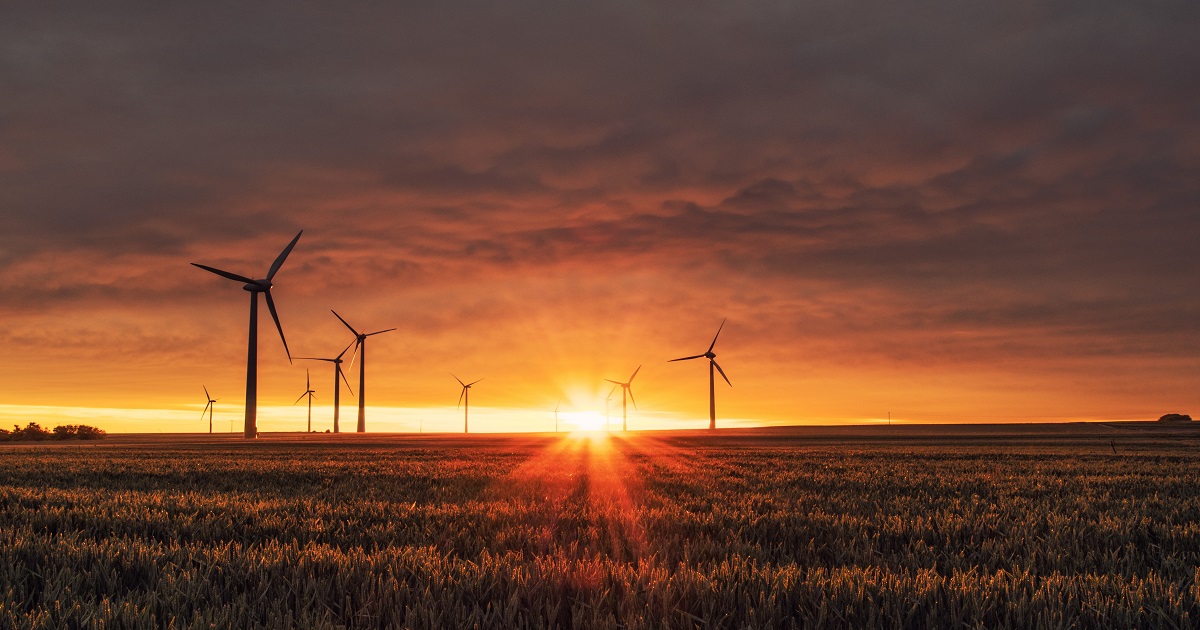 To manage the monitoring, maintenance and service of hundreds of thousands of small-scale production facilities, energy companies will need new solutions that automate data collection and analysis. Digitized processes that increase reliability are an important competitive factor and the analytics company IDC predicts that more than half of energy companies will increase their investments in automation by 2025.
Flexibility is key
Implementing smart IT support that leverages artificial intelligence and machine learning will be crucial in optimizing operations and maximizing customer benefit. IFS has more than 30 years of experience in delivering comprehensive maintenance solutions to several of the world's leading energy companies. As they diversify, their energy mix will create increasingly complex organizations that require agile and flexible solutions to manage a wide variety of production facilities. Helping companies meet these challenges was an important starting point when designing the latest version of our ERP system, IFS Cloud.
Read more about IFS Cloud in our latest eBook on The Future of Energy & Utilities: Download eBook here.
Read more in IFS eBook about managing new business models and successfully diversifying in the power generation industry: Download eBook here.
Do you have questions or comments?
We'd love to hear them so please leave us a message below.
Follow us on social media for the latest IFS news!