In the first few months of this year, nearly two billion humans were put on some form of lock-down due to Covid-19. An IFS team met virtually and challenged each other to come up with new and innovative ways to add further value to customers.
Businesses are being impacted, some positively, most negatively. Most businesses will need to change their business processes or go-to-market strategy to both manage in the short term, but also emerge stronger as the world strives towards normality in the coming year. Unfortunately, realizing that you need to change your processes or systems and knowing exactly where and when are two different things.
IFS has excelled for years in mutually created Business Value Engineering engagements, focused on the financial returns and benefits of business change, rather than from the shallower perspective of buying a product business case  ̶  earlier this month I spoke with Steve Brooks on the Enterprise Times Podcast about how exactly our approach varies.
Value assessments help us pinpoint opportunities to streamline, grow revenue, mitigate risks, improve quality and customer satisfaction as well as making operational cost savings. We look at processes, variants, waste, systems, technology and assets to understand the ways our customers can better serve their customers.
This focus on the creation of a shared vision, a rigorous understanding of the value of change and careful examination of the risk of transformation, underpin all our week-long Business Value Assessments when we are on client site.
Steve Brooks (@s_a_brooks) spoke to Matt Smith (@MattSOASmith), Global Chief Architect at @IFS about Business Value Engineering (BVE). Listen to the podcast below to discover the three business case types that boards want to see. https://t.co/IPNpKDqwCJ

— IFS (@ifs) May 18, 2020
And there's the Challenge Right Now – "When we are on Client Site"
Business Value Assessments (BVAs) normally involve on-site work, interviews, facility tours, management engagement, and a small focused team of people living a "day in the life" of the customer. Our challenge was: How do we turn this to a fully digital experience, reduce the time needed, and allow it all to be done collaboratively but remotely?
Well, in just two weeks flat, we had Digital Business Value Assessment (DBVA) software ready – configured from an existing IFS product, by one guy. Brendan Viggers, an IFS superhero! It is now being offered free of charge and takes a couple of days, instead of the usual three weeks.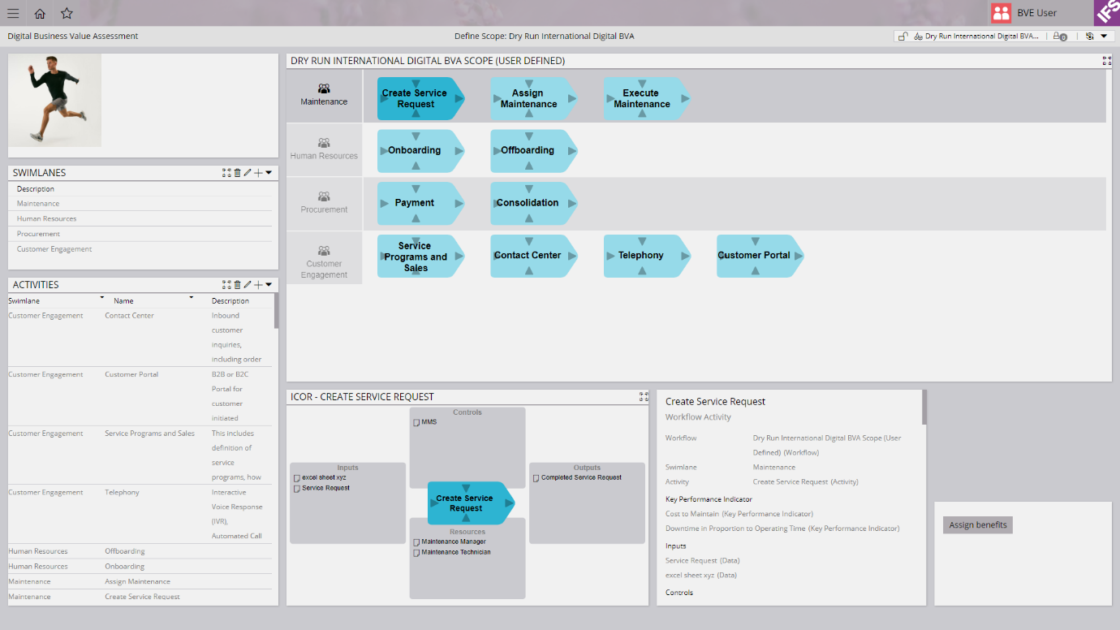 Two more weeks went past and we already had 40 customers (40 teams of awesome positive people!) engaged, plus three customer DBVA's delivered! I don't know about your experience but bringing a team together and then in under five weeks having a complete set of software tooling created, deployed in the cloud AND successful customer work delivered is pretty phenomenal. The coolest part of this achievement:  it's helping customers create business assessments for positive change, so they emerge from Covid-19 stronger than ever.
Briefly, what is a Digital Business Value Assessment?
At IFS we have invested time building what we call value packets (led by the amazing Pam Helf, another IFS superhero). These capture the very essence of an industry's core business processes. During the DBVA, we discuss and agree on which business "swim-lanes" would be most meaningful to study together. We start with our value packets for that process type (something like manufacture to order) and then perform analysis, mutually, with the relevant people. As we go, we are capturing inputs, controls, outputs, and resources against each process activity.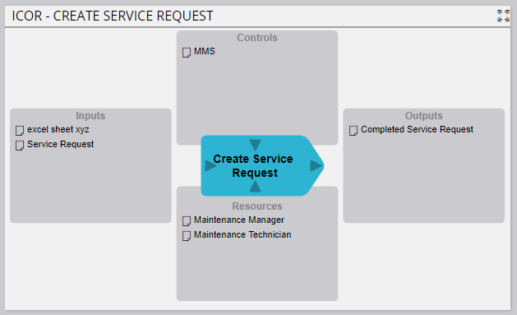 Next, we work with you to capture 'as-is' key performance indicators (KPIs), and then, looking at our extensive industry-specific KPI benchmark libraries, we mutually agree a target set of KPIs. The DBVA software works its magic, together with baselined data and benefit calculations from the swim-lane activities we captured with you, to produce a final business case for change. This business case is yours – you own it. It's hosted in a secure private cloud instance, which you can log into tweak, validate, and produce reports.
All this takes about two days of our time, and about one day of your time – it's an awesome process that acutely focuses investment on desired outcomes. It's a small investment of time, for potentially big returns.
Does a virtual version of the business value assessment fully replace the opportunity to 'walk the floor' of a business on-site and observe how they do the things you're researching? No. In my career, I've made physical tours of everything from dockyards to airports and manufacturing plants and experienced both versions of assessments.
That said, customers seem to prefer the speed and focus of the digital version. What also excites me is the potential to evolve the digital tool to include other tools from our portfolio of technology such as augmented reality and Remote Assist. The use of headsets, telestration, screen capture and video overlay to interact with a customer's business operations is already exploding amongst our field service customer community.
A bit more soberly, I'd ask you this question; "What else are you doing right now to help bring a team together so quickly?"; "Is there a fast project that focuses everyone around a positive action and builds resilience, both in your business, but also in team spirit?"
I'd suggest an IFS Digital Business Value Assessment might be just right. Sneak a peek here.
Check out @MattSOASmith on this podcast for @Enterprise_Time talking about how we've taken business value assessments online, & use them to focus on business #change vs. #software sales https://t.co/Hb4rxNQMqn #proudlyIFS #ForTheChallengers

— Darren Roos (@darrenroos) May 18, 2020
Do you have questions or comments?
We'd love to hear them so please leave us a message below.
Follow us on social media for the latest blog posts, industry and IFS news!