Does your company want to…
Manage the technicians and engineers you send out on service calls more efficiently so you can expand your customer base?
Ensure you earn consumers' repeat business by improving customer service and establishing yourself as a leader in your industry?
Cut your operating costs and see a healthier, more profitable bottom line?
If any or all of these questions describe your organization's goals, then you should be adopting field service management (FSM) software.
Here at IFS, we help service businesses around the world, from SMBs to enterprises and across a wide variety of industries, make the most of digital field service management solutions. We've learned a lot in the process, and we want to share what we know with you.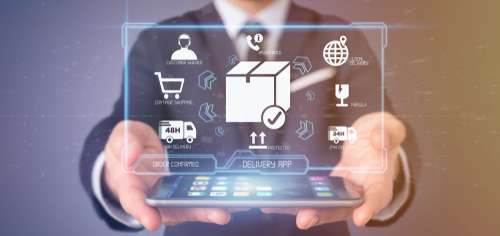 IFS Has Answers to Frequently Asked FSM Software Questions
What exactly is FSM software?
At its most basic level, it's a digital solution that helps field service companies manage the staff and resources they deploy in the field. But that definition only scratches the surface.
Field service management software can help you better meet customer expectations by tracking vehicles, jobs in progress, and recording customer communications. You can use that same data to inform your training and improve your operating procedures.
With field service mobile apps, field workers can remotely access all of the information stored in your FSM solution. As a result, they can approach each job and customer from a more informed perspective with a higher degree of professionalism.
In addition, many FSM solutions include service call management software that provides call center staff with on-demand access to past customer interactions, service histories, job notes, and more. Consequently, staff can resolve customer concerns in less time and with more expertise.
Here are just a few industries in which companies like yours have successfully used FSM software to drive profits and improve customer satisfaction:
Package shipping
Telecommunications
Engineering and construction
Health care and medical devices
Foodservice equipment
Industrial equipment servicing
HVAC

What Are Important Field Service Management Software Features?
Feature-rich field service software can help streamline operations in almost every aspect of your business.
Some core features field service companies cite as the most important reasons they adopted FSM software include:
Automated scheduling and dispatching
Real-time traffic data and telematics optimizes routing and reduces truck rolls, helping keep your fleet management costs down.
Navigation and vehicle tracking
Customers can track a dispatched tech's location in real-time, eliminating uncertainty and easing any frustration caused by delays.
Mobile invoicing
Technicians can collect and settle customer payments at the site of a job, and can also offer cross-sells and upsells on the spot, generating more revenue per customer for your company.
Detailed reports
Closely monitoring every aspect of your business operations, from contract management to profitability, enables your team to make data-driven decisions that lead to better service delivery.
Contract and warranty management

Software enabling easy tracking of various contract types smooths service delivery and shortens billing cycles, putting revenue in your accounts more rapidly.
Field service software solutions can be deployed on-premises, via cloud-hosted services, or with a hybrid solution.
Thanks to reduced IT infrastructure costs, quick deployment, and an agile IT environment, cloud solutions are growing in popularity. Many enterprises now use cloud hosting to deploy their service management solutions.
One of the most common mistakes that plagues organizations attempting to chart a path to true #DigitalTransformation is the oversight of cultural implications. https://t.co/kwM8vtxH7u

— IFS (@ifs) March 31, 2020
How Does Field Service Management Software Assist Digital Transformation?
By using FSM software, your company can reap the benefits of digital transformation in the following ways:
Customer information and business intelligence capabilities will help your sales team better serve both new and existing customers, identify sales opportunities, and compress the contract-to-cash cycle.
Automation technology helps reduce human error, maximize equipment uptime, and improve customer interactions throughout the service lifecycle.
Contract and warranty management features help increase asset management by automatically generating work orders, scheduling preventive maintenance, and assigning the entitlements and equipment required for contract fulfillment.
IFS FSM Can Help Your Business Build for the Future
Field service management software can provide your whole team with an efficiency boost—from dispatchers to call center personnel, from back-office staff to the executive suite. With the right digital tools, your team members can work more effectively and deliver improved experiences to your customers.
If you're ready to modernize your field service operations, it may be time to consider a field service management software built for the future.
Want to learn more about how your business can benefit from FSM solutions? Download this eBook on reducing costs and increasing efficiency with service management software.
Do you have questions or comments?
We'd love to hear them so please leave us a message below.
Follow us on social media for the latest blog posts, industry and IFS news!