Recently the Head of Corporate Development of a leading glass solution provider, within the construction industry in Europe, wanted to talk to me about omnichannel: a typical project-driven business, where no solution is like the other.
I was somewhat confused, since omnichannel, for me, is a typical "retail topic", mainly related to the B2C customer experience journey.
New behaviors and demands
We had an interesting discussion where he explained that both their own and their customers' new, young recruits will have a totally different view on how to buy and supply compared to the staff already on board.
He was curious about my view on how to handle these new behaviors in the future. I have read many articles on the generation Z and it is obvious that the business transformation experienced by traditional manufacturers will soon be even more radical. People, i.e. companies, will rent rather than buy—they will personalize rather than standardize.
This will affect manufacturing companies in several aspects. The planning and execution of delivery and installation and assembly processes will become even more complex and crucial than today. The need for being able to convert revenue streams to service rather than to products will make the control of the installed base crucial for increased revenue over time.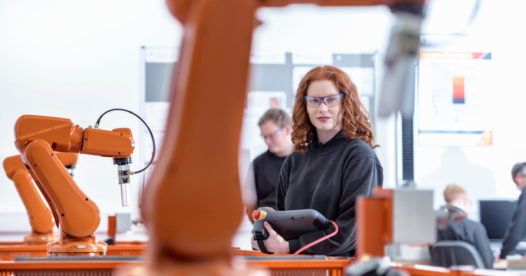 The 5 Manufacturing Tips
In order to cope with these demands, I recommend machinery manufacturers to:
Reduce time to market with efficient and structured support to execute the CPQ (Configure, Price, Quote) process.
Optimize your demand planning using forecast and the latest planning methods.
Increase focus on installation and assembly planning to cover the complete customer experience.
Enable conversion of traditional revenue streams to rent out service agreements and value-based pricing.
Have a strategy focused on spare parts and strive for aftermarket excellence.
Five, perhaps obvious, areas and challenges, but do you have a strategy to cope with them?
If not, then now is the time…
Learn more about manufacturing solutions at ifs.com.
Do you have questions or comments?
We'd love to hear them so please leave us a message below.
Follow us on social media for the latest blog posts, industry and IFS news!
Photo: GettyImages-962630204Westend61