This is the fifth in our series of conversations with members of the IFS partner community. In my previous blog posts, I've focused on companies that operate primarily in the Nordics. This time we are going overseas to learn about one of our North American partners.
Astra, an IFS Gold Services Partner, has worked with more than one hundred enterprise clients and has one of the largest teams of IFS experts in the region. I asked Astra's CEO, Naren Velu, about their company's history, industry focus and plans for the 2019 IFS World Conference.
How long have you been a partner of IFS?
We have been working with IFS since 2008 when we became an IFS Services Partner in North America. In 2011, we became IFS Product Partner and launched our flagship product FastAPTM.
In 2018, we became an IFS Gold Services Partner in North America, as well as an IFS Authorized Services Partner for the South Africa region.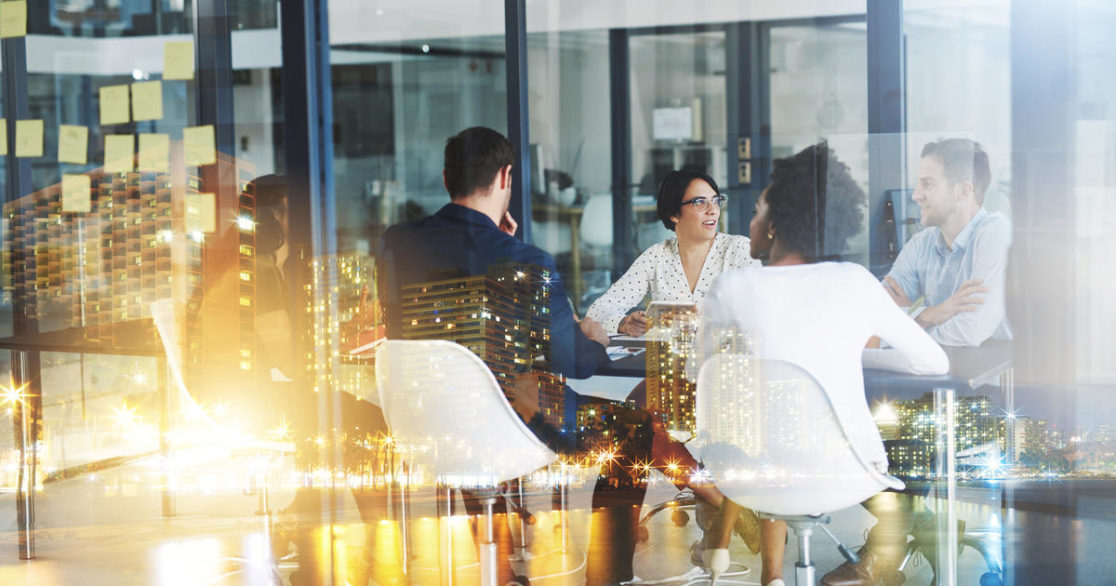 Describe the ideal Astra customer.
Enterprises that have either opted for IFS, or have already been using IFS Applications, are our ideal customers.
In the last 12 years, we have worked with leading organizations in several industries, including healthcare, food and beverage, aerospace and defense, automotive, oil and gas and industrial manufacturing. We cover a wide range of services, including implementations, upgrades, integrations and more, and firmly believe that companies that need professional ERP consulting services, must reach out to us.
What are some of the add-on products that you provide for IFS customers?
We provide OCR-based document management and workflow automation solutions to complement IFS Applications' functionality. Our flagship product, FastAPTM (an invoice processing automation solution) has been used by more than 30 enterprise clients in the United States.
Later this year, we will be launching the Astra RelierTM for IFS customers – a cloud-based ecosystem integration and EDI platform, powered by Cleo.
Which countries do you operate in?
Astra has been operational in the United States for more than 12 years, and we have also worked with various customers in multiple countries. We are now expanding into other geographies – Europe, Australia, Middle East and South Africa. The goal is to bring our knowledge, skills and expertise to serve IFS clients globally.
What makes Astra Unique?
Astra is unique in the sense that we can solve and satisfy most of the needs an IFS customer may have, under one roof.
We have technical, functional and project management expertise, as well as innovative products that we can offer to the IFS client base. Furthermore, in today's business environment, ethics, transparency and people focus is very important.
At Astra, we follow these principles in all our actions.
Are you attending the IFS World Conference in Boston in October?
Yes! We are a Platinum Sponsor and we'll launch Astra RelierTM for IFS customers at the event.
The Astra Relier™ is a cloud-based ecosystem integration and EDI platform, powered by Cleo. You can learn more about it at our booth #8 in the exhibition and networking area.
People attending IFS World Conference (WoCo) should come by to learn how we can help IFS customers with realizing the true potential of their investment in IFS Applications. We are also conducting a breakout session during the conference about Ecosystem Integration.
Can you tell me more about your break-out session at WoCo?
For successful digital transformation at an organization, a secure, reliable and efficient ecosystem integration is a very important factor. This requires end-to-end integration with internal dataflows and external entities, such as trading partners, applications, suppliers, customers, and third-party data service providers.
In our breakout session (October 9, 2019, 11:15 – 12:00 ET), we will be discussing various challenges in implementing a successful ecosystem integration and present our solution – Astra RelierTM. Access recorded IFS World Conference sessions here.
To learn more about our partner landscape, please visit the IFS Partner Network.
If you have questions regarding our partners, or want to share your story, simply reach out to me on LinkedIn.
Follow us on social media for the latest blog posts, industry and IFS news!
Photo: GettyImages-839042056-PeopleImages