Speaking with Lovisa Tholerus Sondén, ERP and Finance Systems Manager at long-standing IFS customer Ingram Micro Mobility, for just a short while, I was immediately struck by the passion she has for her work. Even though passion isn't one of the three Ps (see below), I believe it is the driving force behind everything Lovisa and I talked about when we recently caught up.
I also believe it is this passion that made Lovisa such an excellent fit in our IFS Champions program—an initiative that seeks to identify the most intrepid, change-making players among our customers and highlight their stories.
Working for supply chain-centric company Ingram Micro Mobility, a global provider of wireless device lifecycle services, Lovisa had a very interesting story to tell ….
What's your role at Ingram Micro Mobility?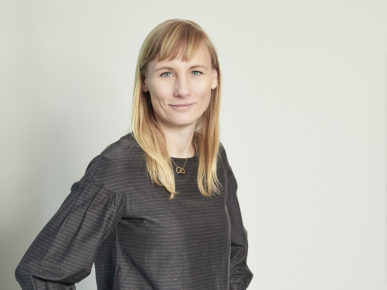 I am globally responsible for the IFS solution used by Ingram Micro Mobility and I manage an international team of IFS experts. In my role, I work with both the analysis and specification of new features, plan deployments in our various instances, as well as provide internal training sessions and solve support requests.
Having worked for more than 12 years at Ingram Micro Mobility, I know first-hand that being close to the business is imperative to successfully designing a good solution.
If you could describe yourself in three words, which would they be and why?
To describe myself, I would use the three Ps: positive, pragmatic and perceptive.
I have found that people who have a generally positive outlook on things are able to deal with problems in a more productive way than others. So I always try to focus on the upside.
To me, being pragmatic means that you strive to make the most with what you have. Most of us work with finite budgets and resources, which means that you have to prioritize and sometimes make hard decisions for the long-term good of the organization.
I communicate daily with people in different parts of the world, so an essential part of my team's success is about being perceptive. Given the geographical and cultural differences that exist, I am very eager to understand not only what people say, but also what they mean.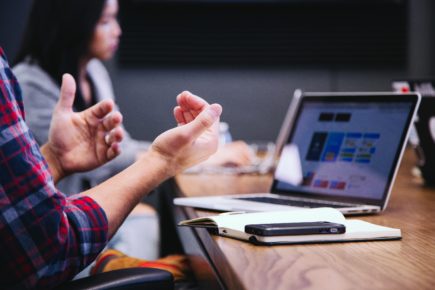 How do you use IFS to run your business?
Ingram Micro Mobility is a global provider of wireless device lifecycle services, mainly mobile phones, specializing in the distribution of wireless devices and in providing customized logistics services to the wireless industry. So, for us, IFS's distribution capabilities are central, as is finance and shop order management.
We use IFS Applications for both company-owned and customer-owned transactions. We have a number of production databases, but the basic data is standardized across the platform. For example, both the chart of accounts and the parts coding are the same across all databases. In addition, company and site identities are prefixed with a country code and a sequence number, which means that we can analyze data for all entities without having to run conversions first.
We use IFS Applications with an "Ingram Micro Core Solution", so the same code is deployed in all entities except for one. This is a great strength for maintenance as well as for support, and it makes for very efficient rollouts of the solution.
We think of Challengers as people who are willing to do things differently in order to get ahead, but what does being a challenger mean to you?
Maybe it is a bit of a cliché but thinking outside of the box is important. After all, Jeff Bezos did not become the richest person in the world by only selling books. You will not grow your business by doing things in the same way that you have always done them.
This is not to say that it isn't challenging to work with what you already have in order to adapt to new requirements—it very often is. To me, in terms of ERP, a challenger is someone who focuses on working with standard processes—working "with" the application rather than "against" it—in order to save time and money in the form of costly modifications.
Business models change over time, so by leveraging more generic features and processes, you are much better able to adapt to new requirements. In IT, it is challenging to be able to support the business as seamlessly as possible. If you can avoid big deployments and instead work with new setups in basic data, or by adding new standard components, you reduce both risk and time spent on deployments substantially.
Can you share an experience of when your "inner Challenger" has benefitted you, your colleagues and Ingram Micro Mobility?
About two years ago, the Swedish Tax Authorities introduced a new tax on chemicals for certain electronic products that are sold in or brought into Sweden – the so-called "Chemical Tax". These requirements gave the internal IFS team at Ingram Micro four things to consider together with the business:
We must define which customers are subject to chemical tax or not ("warehouse holder")
The chemical tax rate needed to be set on SKU level, due to each part having unique chemical content.
Our customers demand that price is shown with the chemical tax separated. However, we cannot set the definitive price until we know that the goods are shipped to a certain destination for that customer. This means price lists need to include the chemical tax amount separated from the sales price and the final SKU cost and price must be doublechecked during the delivery and invoicing process. The invoice must also specify the chemical tax amount separately.
Since our warehouse in Borås, Sweden, handles shipments for our entities in the Nordic countries, we have to handle recalculation of chemical tax into the entity's accounting currency, but still display the tax in SEK separately on the invoice to make sure the reporting to the Swedish Tax Authorities is correct.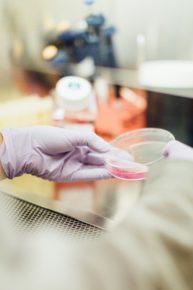 Taking these four things into consideration, we adjusted quickly. We used IFS standard features as much as possible with only minor additions to the standard distribution flow. We added custom fields to capture necessary data and leveraged additional financial functionality to comply with the new legislation.
For follow up and reconciliation, we use "Invoiced Sales Statistics" (because we can trace price and cost on the specific chemical tax sales charges) and we created "Quick Reports" that match the information the Swedish Tax Authorities requires from the finance department.
The whole solution was created internally at Ingram Micro Mobility, using our knowledge of the IFS application and business requirements.
We have now run this process successfully for two years and in January 1, 2019, when the Chemical Tax tariffs were changed by the Swedish Tax authorities, we only had to adjust the characteristics templates values on the inventory part to adapt to the new regulation.
What did you think the first time you heard about the IFS challenger concept?
The IFS Champions program might be new, but the essence behind it is something I've always seen in IFS. For example, Ingram Micro Mobility has participated in IFS Early Adopter Programs, where customers are invited into the design process, asked to share real-life scenarios and challenge the thinking behind new features and functionality. IFS is not just talking about being agile and customer-oriented, they really put themselves to the test to prove they can be challenged.
I want to show other companies that it is really worthwhile engaging with IFS—they really do welcome being challenged.
We have worked with IFS for many years and what we like is the ability for us as a customer to work together with IFS's product team to influence coming versions of the IFS Applications. By engaging in honest dialog, we have been able to reduce the number of our own modifications while at the same time helped IFS improve its standard supply chain features for the benefit of all customers.
Even if candid communication takes time and effort from both sides, it is truly worth it since it makes us more agile to adapt to new versions that contain the features we need to stay competitive in the market.
As a concrete example of positive engagement, Ingram Micro Mobility was an early adopter of a previous version of IFS Applications, which gave us the opportunity to provide the IFS product development team deeper insights into the reality of a supply chain-centric organization with loads of transactions. The huge amount of orders also affects the number of inventory transactions, invoices and invoice lines, and, last but not least, general ledger transactions. So, we truly put IFS to the test in being able to close the accounting periods on time, running month-end close processes for high-volume subsidiaries, which is an essential feature for any global ERP suite.
Why do you think you were nominated as a challenger?
I was a presenter in a breakout session during an earlier IFS World Conference and the people at IFS thought that our story would be of interest for others as well.
I believe that another contributing factor is that Ingram Micro Mobility in general, and my team in particular, are very much focused on using the system as efficiently as possible, and we are committed to constantly pushing the limits of the standard features of IFS Applications.
If you could name one person, living or dead, who do you think best embodies the concept of a challenger and why?
I think the concept of the challenger is best embodied by Malala Yousafzai. Working for the right to education for women and children where opportunities to receive an education are diminished or nonexistent, due to e.g. conflicts, child labor, and gender discrimination, Malala has profoundly challenged the status quo.
Even after the assassination attempt in 2013, she kept fighting for a better future for children and young people. Today, as the youngest-ever Nobel Peace Prize laureate, she is a household name globally and a beacon to anyone hoping to effect change.
Thank you Lovisa for sharing your story, and power to you and the other IFS Champions for making a difference. See you in Boston this October at the IFS World Conference!
IFS ? CHALLENGERS
The IFS Champions initiative is a way for us to celebrate people who have done something different, in order to have more impact for themselves, their colleagues, and the companies they work for. Using the right tools in the right way, even small changes can generate big results.
We cannot wait to celebrate the successes of all the challengers at our customers in October at the IFS World Conference in Boston. Learn more and join your fellow challengers at www.ifsworld.com/corp/news-and-events/events/world-conference-2019/.
Do you have questions or comments?
We'd love to hear them so please leave us a message below.
Follow us on social media for the latest blog posts, industry and IFS news!
Photo Credit: Wu Jianxiong