The People Behind IFS Cloud is a blog series meant to surface stories of the amazing individuals behind IFS Cloud.
From developers and engineers to marketers, every week we'll get to the heart of the team behind the launch of IFS Cloud so you can get to know them a little better and find out what makes them tick!
This week, meet Champika Subasinghe, Senior Program Manager at IFS. Champika has been with IFS for 7.5 years and is based out of our office in Colombo, Sri Lanka. While Champika isn't working she enjoys clay sculpture, painting and traveling. Lately, Champika has been building the new service management solution in IFS Cloud. In this blog post, Champika will share with us why she's delighted about IFS Cloud.
Let's learn more about her.
Tell us about your role and main responsibilities regarding IFS Cloud.
I'm one of the program managers in the Service Management team in R&D. In this role, I work with our product managers to make sure we deliver the right capability in our solution for our customers, on time, on budget and with great quality.  All with the aim of delighting our customers with the new features we introduce.
So, I work with all aspects of the development cycle, from scope definition, design, estimating, planning, scheduling of resources, to the actual development, testing, quality assurance, delivery to market and ongoing support.
Having worked on IFS Cloud in your role as Senior Program Manager, what gets you most excited about the solution?
I'm excited about the features that we are introducing in IFS Cloud.
We've worked in depth with our customers and their industry peers to bring innovative capability in IFS Cloud, and from a quality and experience perspective, this is our best release ever!  I'm really excited to see how our customers use the capabilities we're releasing. ​
Looking back, what was your favorite part about working on IFS Cloud?
My favorite part was outlining the solutions for new features and working on designs with my team.
It's interesting to analyze the business requirements and discuss different aspects of new features. When we outline a solution we always consider business processes and industry. We also consider use cases, scenarios and imagine user roles to provide the best design for a great user experience. Working on these elements with my team was very exciting.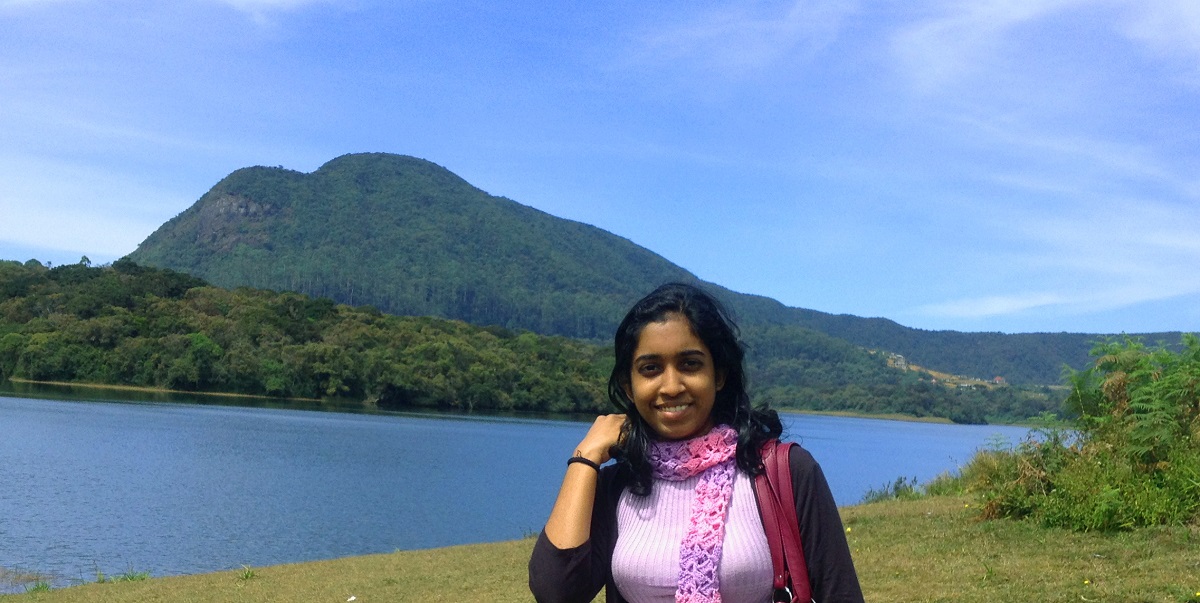 What makes IFS Cloud a gamechanger for our customers?
I would say industry depth of the solution. IFS Cloud is one, single solution with embedded innovation and new technologies. IFS Cloud is also a gamechanger because customers can deploy on-premise or in the cloud.
At IFS it's important for us to deliver on the perfect moment of service for our customers. Thinking about our focus industries, and your specialized knowledge about our solution, can you give us a real-life example of how IFS Cloud can help delight our customers' customers? ​
I think the best way to explain this is through example. For instance, when an HVAC company installs my new air conditioner. What can they do to make that moment great for me?
It all starts from the day that I decide to buy an air conditioner and throughout the period that they take care of ensuring my rooms are cool. That is from the day they come out to assess my needs, the installation process, and the after-sale services they provide. So, how do I get delighted during this process?
That depends on how the HVAC company assists me with:
Choosing the correct product based on my requirements,
How quickly they attend to my requests considering my availability,
Transparent pricing
The commitment they make throughout the process.
This is where IFS Cloud offers our Service management solution to make our customer's processes efficient and effective to delight their customers.
IFS customers can use our service request process to log customers' requests, book appointments based on customer availability and then send a technician to provide the service.
Technicians can use our mobile solution to arrive at the correct location, fix the issue and get approval from the customer to complete the work. Then through our invoicing process, they can invoice their customer.
This is one example of how IFS Cloud helps to deliver the perfect moment of service for our customers.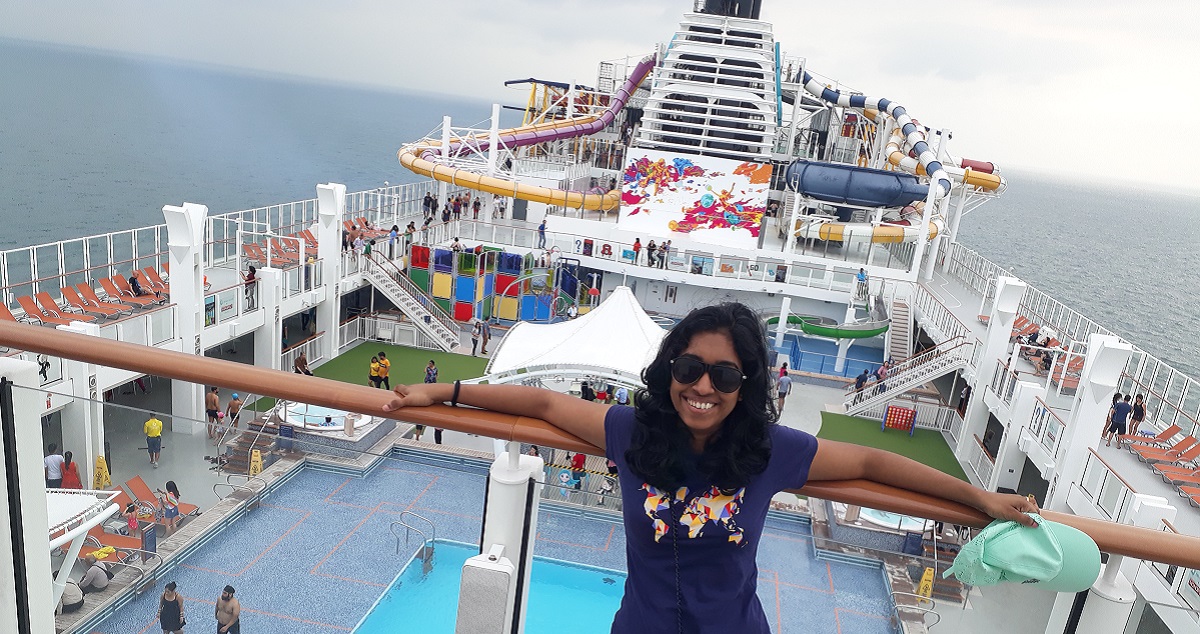 How can service play a transformative role in a business?
 Service is important regardless of which industry the business belongs to. However, service plays a transformative role in business if it identifies its moment of the service. By identifying the moment of service, a business can then make those moments great for its customers.
For example, look at the online shopping and delivery services that are now so common. In the past people went to stores to buy goods. We've seen a major shift in businesses now offering online shopping and delivery services to customers.
These businesses generated new revenue streams by offering new services like home deliveries. The new services offer a delightful experience as a customer. Service is everywhere and in all sectors!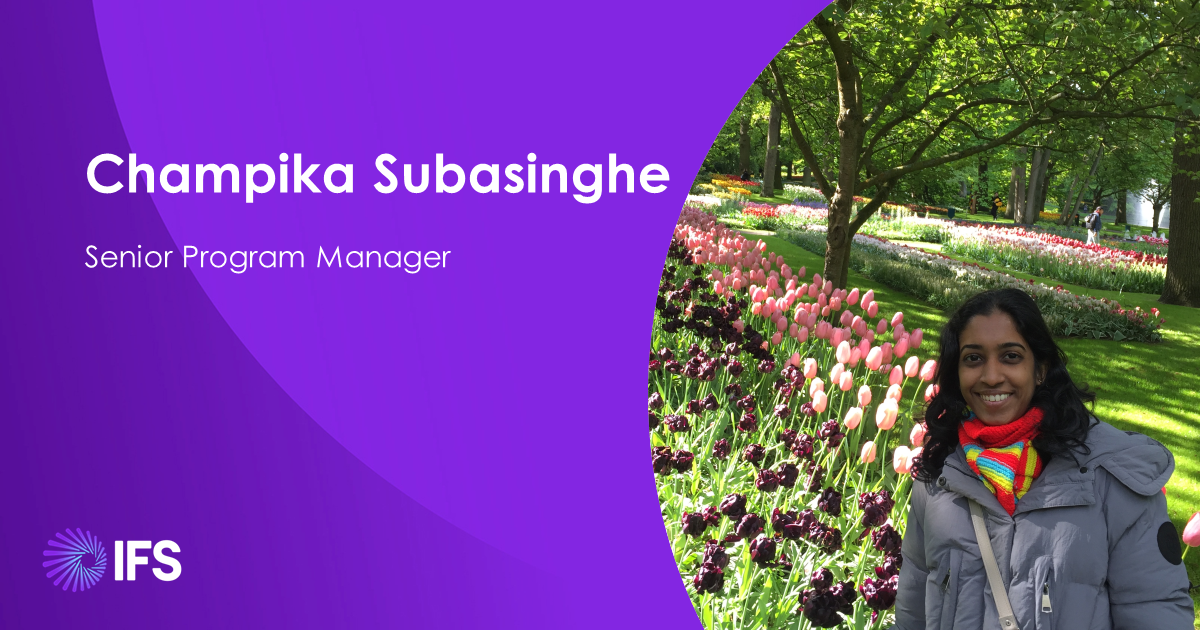 Thank you to Champika for taking the time to discuss her role in developing IFS Cloud.
Learn more about IFS Cloud here.
Do you have questions or comments?
We'd love to hear them so please leave us a message below.
Follow us on social media for the latest blog posts, industry and IFS news!