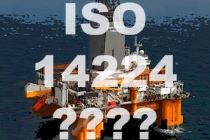 There has always been a significant financial reward for high levels of equipment reliability in the oil and gas industry. The long-standing desire of the industry to improve on equipment reliability processes is reflected in ISO 14224 standard. While we all know how difficult global standardization is, we all aspire to reap the benefits of unified approaches to "more or less" repetitive situations and processes. Still – haven't we heard it all before? Why should we run in front of the pack and adopt this standard when standardization moves along at such dismal pace?
I see two reasons …
For one,  the industry is waking up to the fact that customers – the oil companies – increasingly are asking you "how do you know that you know" about the condition of your assets? Asset integrity management (AIM) is about not just ensuring that maintenance work is done as scheduled, but being able to prove it reliably and consistently. To get their top score in vendor selection, they are pushing their own practices onto their suppliers, the drilling contractor. Now you've got a choice – are you going to tell them your story in your language, or are you going to tell them your story in their language? When they ask you how do you know about the condition of your assets – then why not show them in the most credible and consistent way, using the standard for asset data exchange outlined in ISO 14224? End of discussion.
Then we have classification societies to whom you are opening your wallet. The old phrase "benefit of the doubt" is turned on its head here. They will not give you the benefit of the doubt, rather they will  give you the benefit of "the know." Documenting a sound maintenance process – based on standards that are already defined for you – gives you the leverage to extend classification cycles, minimize yardstays – and just as importantly – make you sleep better at night. Why not have it all?
More than ever before are we are witnessing a race to establish highly productive maintenance processes on a global scale. For this reason, IFS is taking a very active stand in the offshore drilling space. We want to lead you into the future not only with our software, but also with our understanding of how our solutions must evolve to help you adapt to the world we both operate in.
Please read our new whitepaper on Facilitating ISO 14224 with EAM Software.
Be "in the know" get the benefit of the "know."